Team Camaraderie with Tri Loco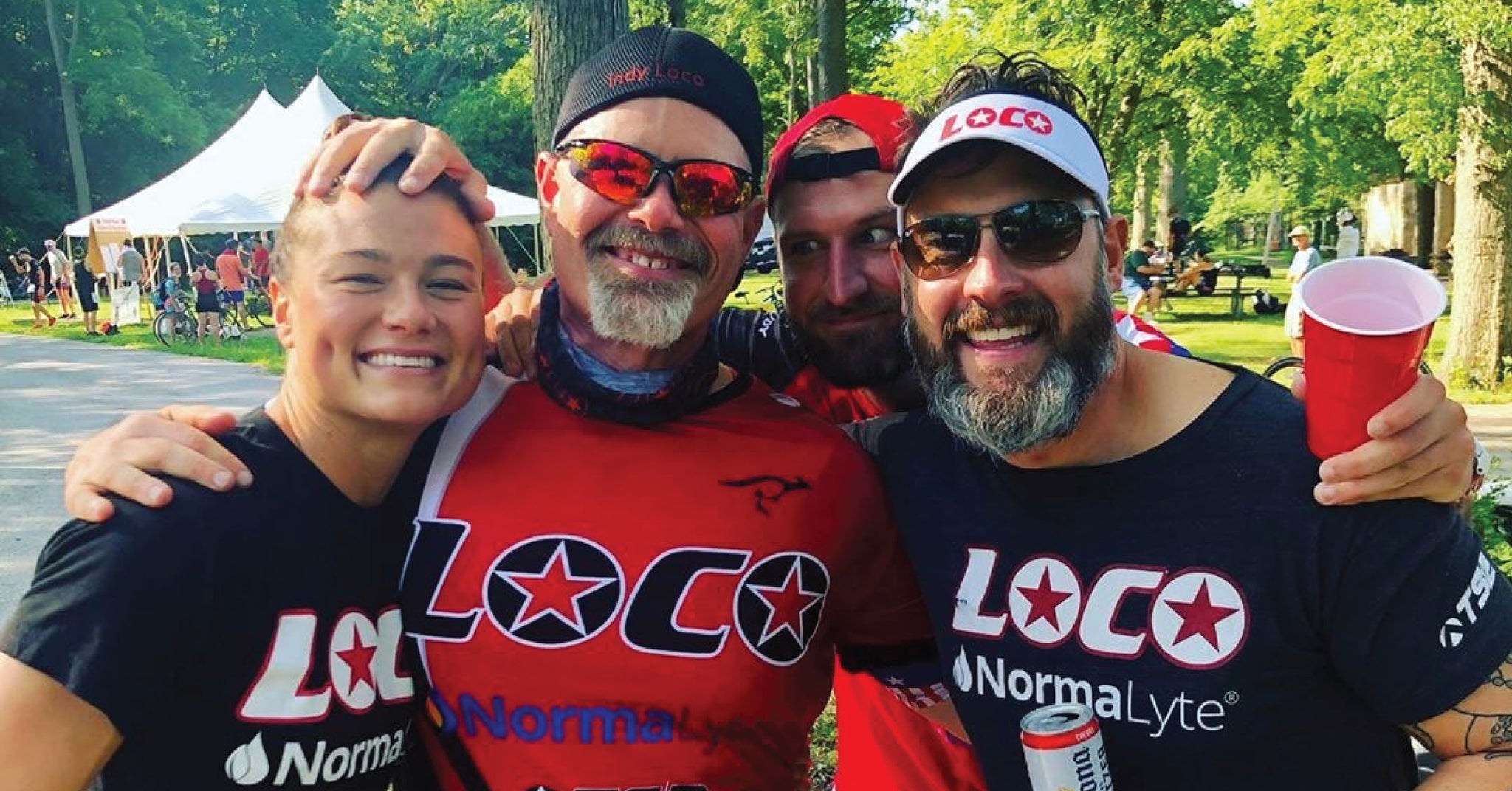 Tri Loco Members Celebrating after a Race
Photo Provided by Reggie Garcia
Picture this:
You've decided this is it. You're finally going to do it. It used to be a far away dream, now you've actually clicked the submit button to the online registration- you've signed up for your first triathlon. It's scary! But you put in the work. Countless hours training. Some days it comes easy, some days you question your sanity. Sweat, maybe some tears, sore muscles, heavy feet. Milestones passed, many miles accomplished. The day finally arrives.
From the moment you walk up to transition you're greeted by your fellow triathlon teammates. Warm smiles, hugs and a plethora of encouragement that you absolutely will succeed at this. As you embark on your journey from swimming to biking & running, there's always someone present to cheer you on, help encourage you along the course, and celebrate your bravery as you cross that finish line.
Welcome to Tri Loco triathlon club. Present in multiple states, such as Indiana, Kentucky, Colorado & Florida to name a few, Tri Loco is an all inclusive triathlon club aimed at sharing our love for the sport with fellow triathletes while growing the community of support. Tri Loco started small & quickly grew due to the infectious motto- go fast HAVE FUN! At the heart of our club we realize that community is key to success & sustainability.
We pride ourselves on being the group that's having the most fun at triathlons. We cherish the members we have the privilege to call our fellow teammates. Some are world renowned top tier triathletes, some are newbies who have never rode a bike prior to training. With many overall team wins under our belt, sweeping podiums for individual wins, you'll always find a Tri Loco team member out supporting a race, whether near or far.
From personal experience, when I want to quit, when I question why I'm out here on this course...suddenly I see those familiar colors of red white & black on a fellow triathlete .."I can't let my teammates down". I realize that triathlon is fun, but finding this team of people who share my love of the sport and are undyingly supportive of my dreams is the REAL win here.
Photo of Tri Loco athlete holding sign
Photo Provided by Reggie Garcia