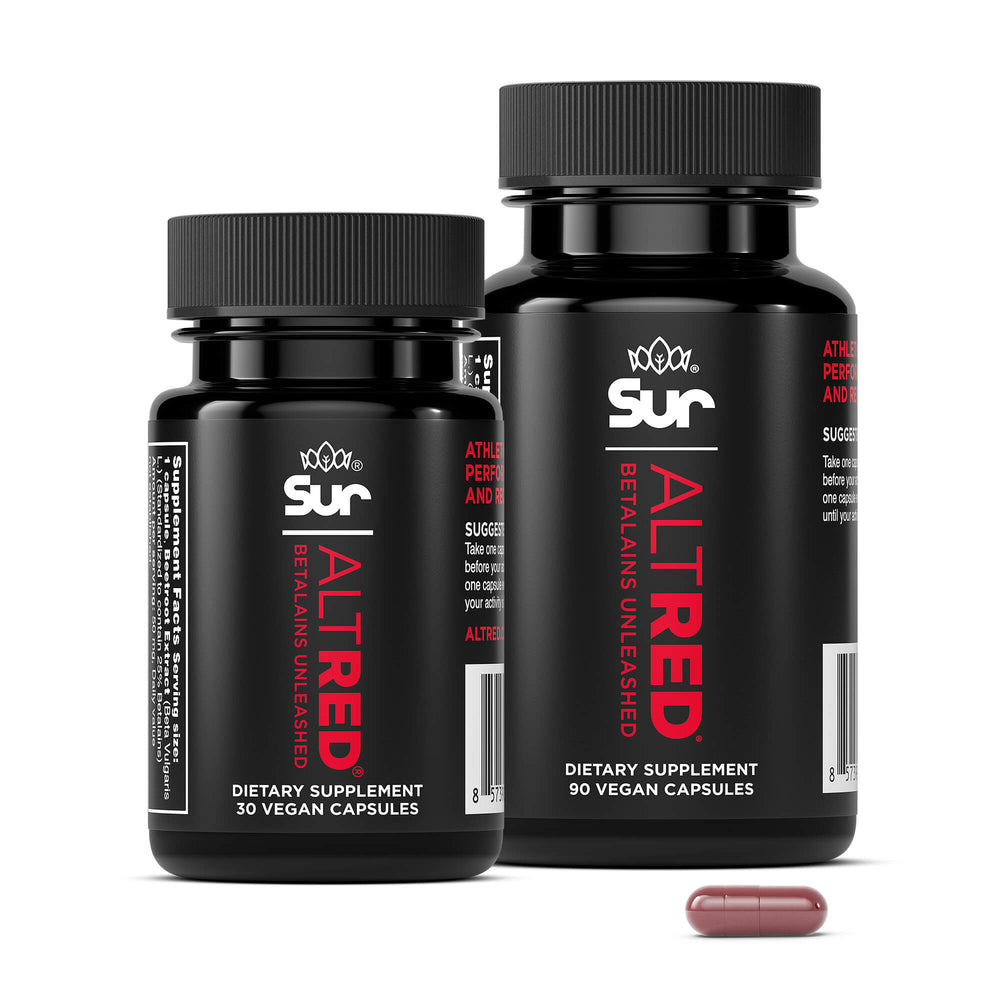 Safe sports supplement certifications:
WE'VE BEEN PIONEERING BETALAINS FOR 10+ YEARS

Betalains are a unique nutrient in red beets with sports performance and recovery benefits. We figured out how to extract and standardize betalains — allowing us to unlock their true benefits.
Read Studies


+5.4% exercise efficiency

-9% muscle damage markers

-14% lactate acid production

The Sur Difference
Sur is committed to supporting athletes in their pursuit of better.

Sourced from Nature

PREMIUM INGREDIENTS

EVIDENCE BASED

ATHLETE FOCUSED