Danielle Lewis: Pro Triathlete and Ironman 70.3 Champ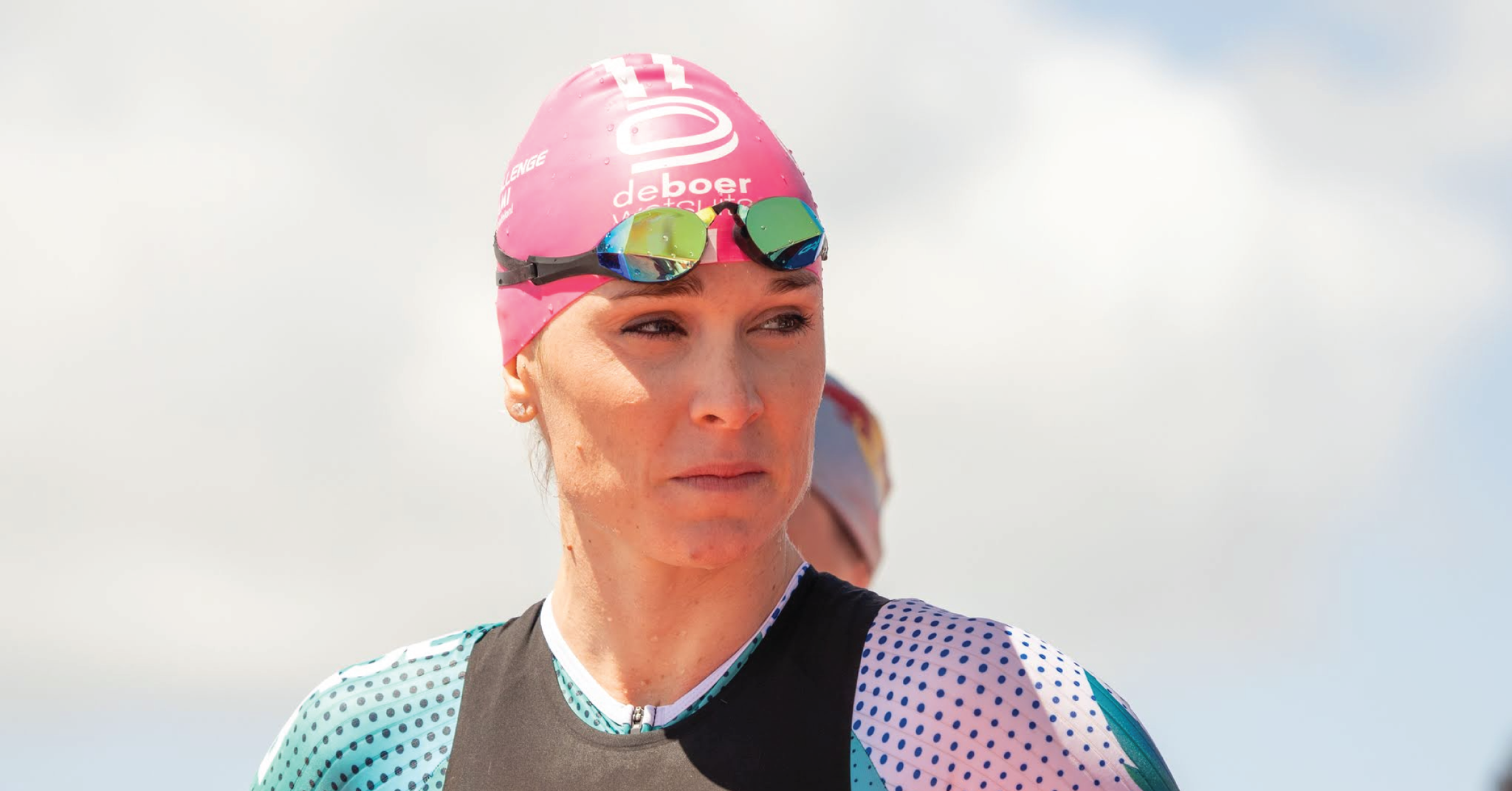 Danielle Lewis in her swim cap before the race
Photo provided by Danielle Lewis
Danielle Lewis
Sport: Triathlon
Location: Boise, Idaho
Danielle Lewis is a US Professional Triathlete based in Boise, Idaho. Danielle ran cross country and track for Baylor University. After her running career she began cycling and quickly rose the ranks to compete on a domestic elite team. Yet, a series of setbacks and injury led her to triathlon. In 2017, Danielle began racing triathlon. In her first year, she won the long, short, and standard distance USAT Duathlon National titles. She also earned her elite license and joined the pro field in 2018. She has consistently and steadily been rising in the professional ranks and finished the 2021 season ranked 38 the in the PTO world rankings.
Danielle lives in Boise with her husband, Andrew, dog, George, and cat, Miles. When not training, she likely crocheting something in an effort to continue her great grandmother's legacy. Danielle also strives to use her platform to inspire people to Live All In in the pursuit of their goals. "We get one shot at this life. It might as well be All In."
Top Achievements:
3x 70.3 Champion
6x 70.3 Distance Podium Finisher
3 words to describe Danielle: Down-to-Earth
Favorite food: If Danielle could had to choose one final meal before she died, it would be this: Homemade chicken and dumplins, cream corn, grits, hoppin' john with mayo, fluffy buttermilk biscuits with honey butter, collard greens, blueberry cobbler, deer jerky and sweet tea.
Fun Fact about Danielle: Her happy place is in the country. Give her grits, eggs, sausage, and buttermilk biscuits with honey butter for breakfast and she'll bring you back a couple squirrels for dinner.