Mandy Marquardt: Pro Track Cyclist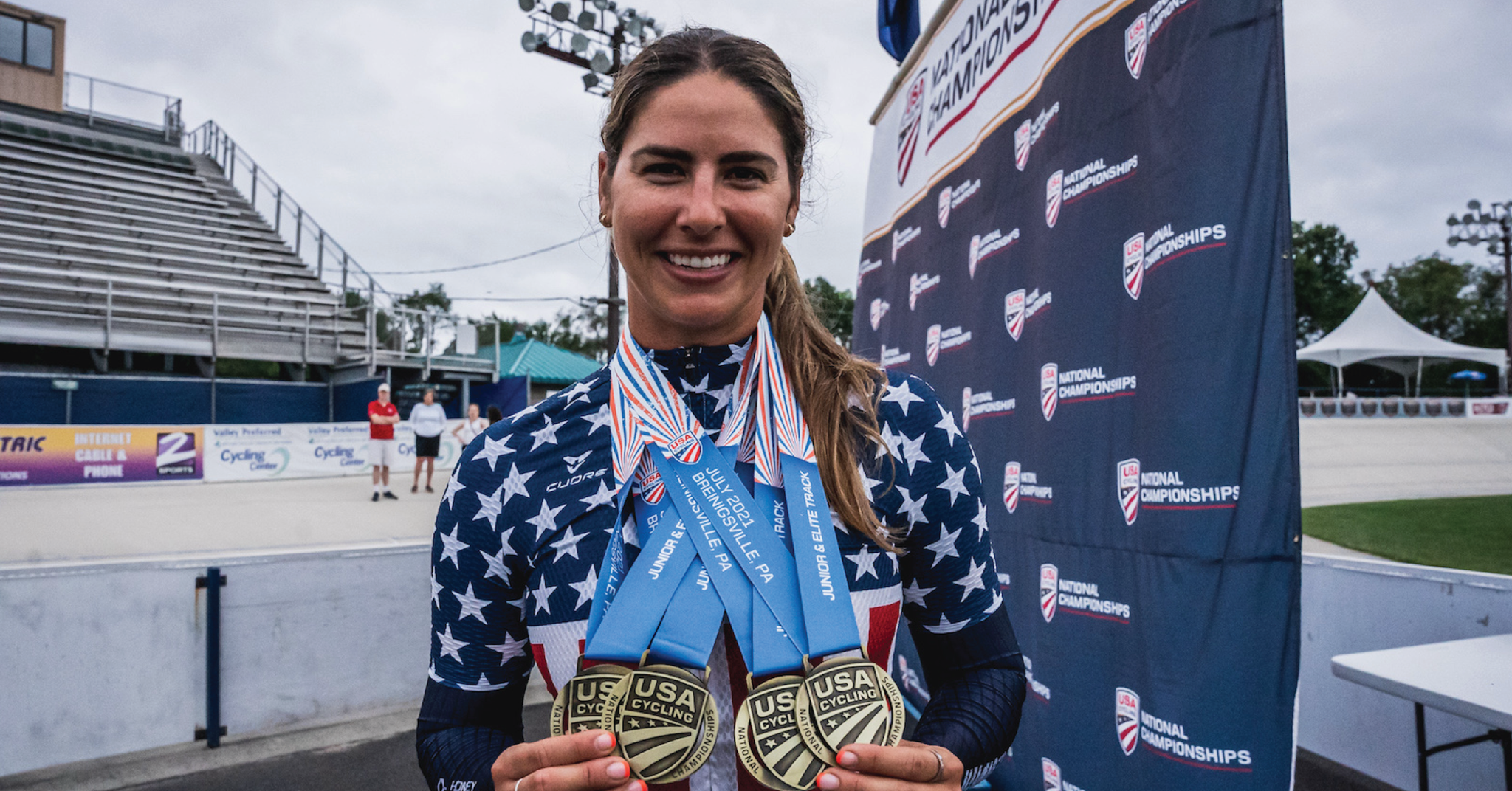 Mandy Marquardt holding her National Championship medals
Photo by Vishrut Garg
Mandy Marquardt
Sport: Track Cycling- Spring
Location: Allentown, Pennsylvania
Mandy Marquardt is a professional track sprint cyclist racing for Team Novo Nordisk, the world's first all-diabetes professional cycling team and for the USA Cycling National Team. She was diagnosed with type 1 diabetes at the age of 16. Mandy is a 22-time U.S. National Champion and currently holds 3 U.S National Records. She graduated from The Pennsylvania State University in 2014 and is currently pursuing her MBA with Penn State's Smeal College of Business. Mandy is an ambassador for many organizations and is passionate about being a role model for children worldwide as well as for everyone affected by diabetes.
Top Achievements: 
22-time U.S National Champion

Current 3-time American Record Holder
3 words to describe Mandy: Passionate, empathic, diligent
Favorite food: Schnitzel with fries and mayo - it's a childhood favorite!
Fun Fact about Mandy: She has dual-citizenship. She was born in Manheim, Germany and her first language is German.