Jackie Hering's Favorite Trail Running Workout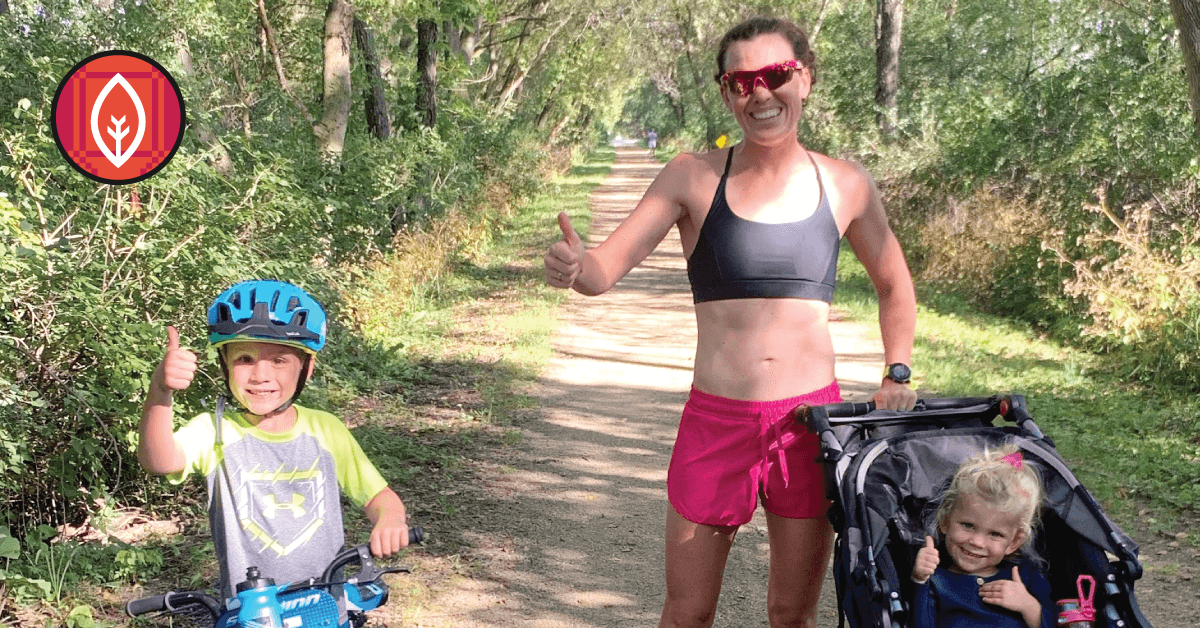 Jackie Hering smiling with her kids
Photo provided by Jackie Hering
Jackie Hering smiling with her two kids
Photo provided by Jackie Hering
Exploring the trails is so great because it is accessible to people of most all abilities and locations. Most of us live at least a short driving distance to some type of trails and the research shows getting off the road and into the woods offers huge benefits, both mentally and physically.
One of my favorite workouts is to find a new trail and run or hike on it for 45-60 minutes. Not every workout has to be dialed and have intervals. This is one that allows you freedom to listen to how your body feels, the pace it would like to go (because we all know pace on the trails doesn't matter!) and allow your mind to wander.
Trails with varying terrain are one of our best natural tools to build strength and stability in our muscles and tendons. Navigating hills, rocks, grass, or whatever surface you find helps you become more durable. Not only will you have fun exploring a new space, but you'll gain confidence finding your way on the trails and completing the run/hike.
A couple things to consider as you venture out: 
Make sure you take 1 capsule of AltRed 1 hour before starting!
If it's hot be sure to pack or carry a water bottle
Not all shoes are created equal on the trails, opt for something sturdy and leave your 'fast' shoes at home
Know the area and any potential animals that you may come in contact with
Relax and enjoy the beauty of nature