5 Things To Know Before Your First Gravel Ride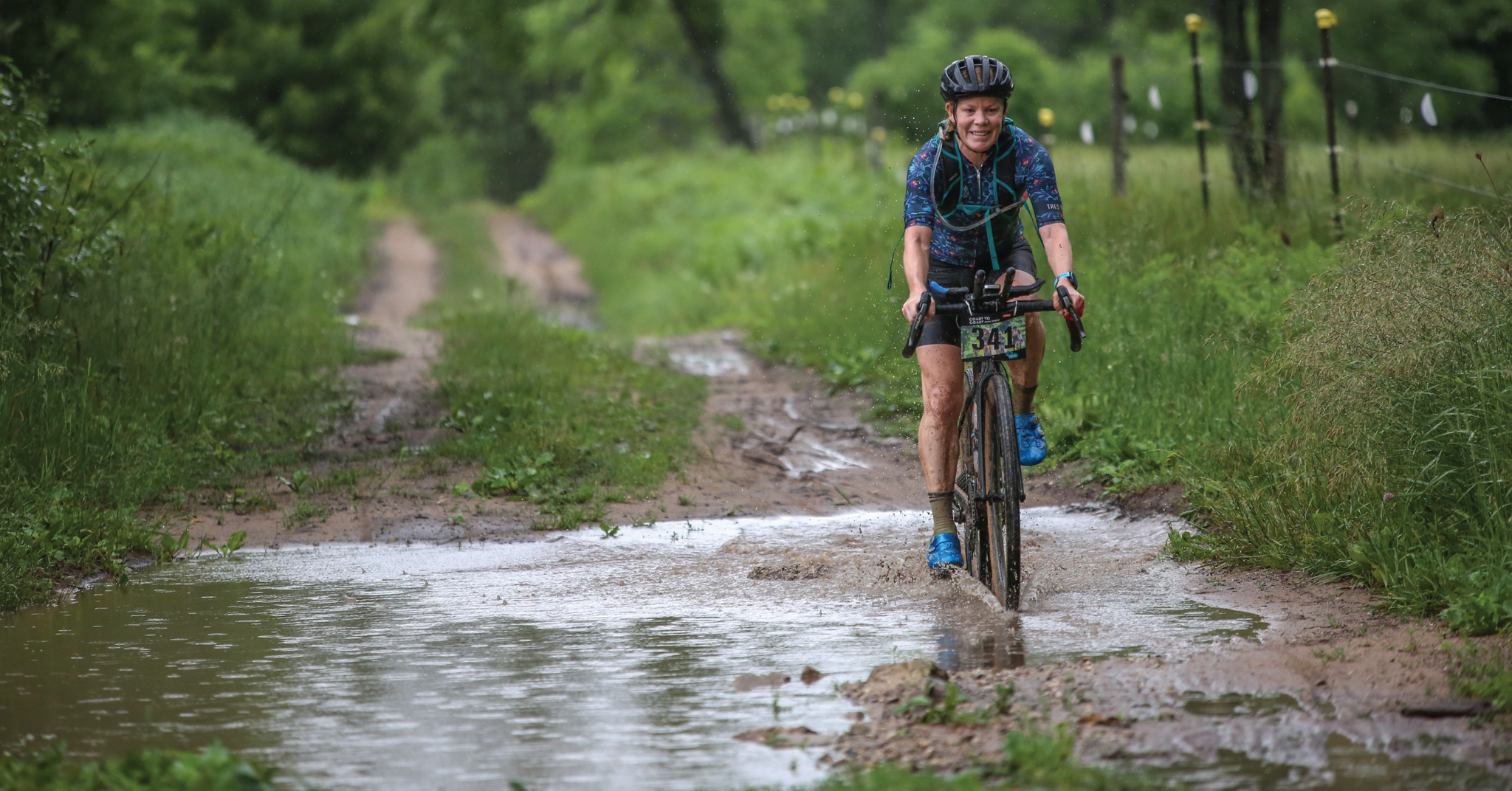 Amanda Wendorff riding through a puddle at the Coast to Coast Gravel Race
Photo provided by Amanda Wendorff
If you've been anywhere around the sports of triathlon, road cycling, or mountain biking, you've no doubt noticed that the gravel biking scene is exploding.  Perhaps it's a thirst for adventure, especially in the midst of a global pandemic that kept us all at home, a desire for safer alternatives to road racing when it sometimes feels like everyone and their brother is driving distracted, or just simply a bit of FOMO from seeing stunning Instagram photos of the world of riding available beyond the pavement -- but it seems the whole world has become dirt curious.
Recently, I too was bit by the gravel bug.  A triathlete for over a decade, my cycling experience had been almost exclusively on my TT / tri bike.  Maybe it's age, but lately, every time I heard of, or experienced, a negative car/ bike interaction or, horrifyingly, learned of a cyclist being hit by a vehicle, I grew more and more anxious about all the time I was spending on the road and started looking for safer alternatives.  Add in the surprise year off of racing in 2020 and the realization that life could be pretty awesome when not wedded to a super structured training plan, and I was sold on gravel and lucky enough to score a gravel bike that I love more than any other two-wheeled (or four-wheeled) machine I've ever owned.
I jumped head first into the gravel scene, hopping into my first off-road race (the 208-mile Coast to Coast Race in Michigan -- no easing in for me!) a mere two months after getting my gravel bike, and then racing every couple weekends thereafter.  The learning curve has been extremely steep and it still continues, but here are a few major lessons I've learned in my days of gravel grinding:
TIP #1: "Gravel" means very different things in different places
Coming from triathlon, where roads were either rough or smooth, up or down or flat, but still pretty much the same, gravel sometimes feels like a choose-your-own-adventure book with some new situation at every turn.  Gravel can mean dirt roads, crushed limestone, deep sand, rocky and rooted single-track trails, chunky gravel, pea gravel… and on and on.  Often the surface is totally different on one road compared to the next, and conditions can change within hours.   I've traveled around a fair bit this summer riding gravel in different locations, and there's almost no rhyme or reason.  Boone County, Indiana roads had roads inches deep with freshly laid gravel that felt like riding in soft sand, while one county over in Putnam County, the dirt roads were relatively smooth, hard, and dusty.  The race I did in Nederland, Colorado at times seemed much better suited for a mountain bike.   This makes things fun, really challenging to learn how to navigate the bike in different conditions, and never, ever boring.  You just don't know what's around the next turn!
TIP #2: Prepare to re-learn how to ride, especially if you're a triathlete like me
No one was ever going to give me an award for my technical ability, but for a triathlete, I considered myself skilled enough, and a decently strong rider.  In that regard, gravel has been humbling.  I'm not exaggerating that on my first real gravel ride, confronted with a rocky and technical downhill, I took out my phone and Googled, "how to descend on gravel."  In fact, Google and YouTube videos have taught me all sorts of skills, like how to tackle steep climbs so that the rear wheel doesn't slide out (stay seated), and the front wheel doesn't start lifting off the ground (move your nose towards the stem).  Cornering is different, finding a good line through rough stuff takes practice, and riding in a pack while blinded by dust can be scary.  All these things take time to learn -- be patient!
TIP #3: Gravel requires self-sufficency
The best thing about gravel is that it takes you off the beaten track and, often, away from humanity.  That's also the worst thing about gravel.  Mechanical?  You'd better be prepared to fix it on your own -- it might happen when you're in the middle of nowhere and out of cell range.  I learned more about bike repairs and maintenance in the first four months of riding gravel than in my decade-plus as a triathlete.  The same thing goes with food and water -- you cannot count on rolling into small towns with c-stores, or having fully stocked aid stations every 15 miles, like you can in triathlon training or racing.  So you've got to take your provisions with you -- hence the popularity of the hydration packs.  And, prone to getting lost, like me?   Learn how to load turn-by-turn directions into your bike computer and (this is important), take an auxiliary charger along for long routes to avoid a dead computer, a dead phone, and a very anxious rider.  It means a lot of pre-planning, but I gotta tell ya, self-sufficiency is empowering!
TIP #4: It's all about nutrition
Gravel races are generally endurance events, and conditions might have you out there longer than you anticipate.  Eat, eat, eat!  That 208 mile race I did took me hours longer than expected due to torrential rain, but I finished strong and was passing people in the final miles because I was taking in over 400 calories an hour.  Being my triathlete self, I kept to my normal plan of largely sports food, which is convenient and effective, even if not gourmet.  That meant lots of sports drink, gels, chews, and of course, Alt-Red to keep me going.  Plenty of gravel racers rely more on real food -- I had to wait for a guy I was riding with at an aid station during my Michigan race as he downed a McDonald's Egg McMuffin.  Not my preference, but you do you.  Just keep the calories coming in, because they're absolutely going out.
TIP #5: Embrace the community
Finally, I can't understate how amazing and fun the gravel community is.  Gravel races are competitions, sure, but there's more chatting and helping among the riders than I've ever seen in triathlon.  And there's almost always beer at the finish line.  Most gravel events aren't as polished or corporate as typical triathlons, but that's part of their charm.  Take off your Type-A hat, go with the flow, find a great gravel group (they're everywhere!), and open yourself up to new adventures.  It's worth it!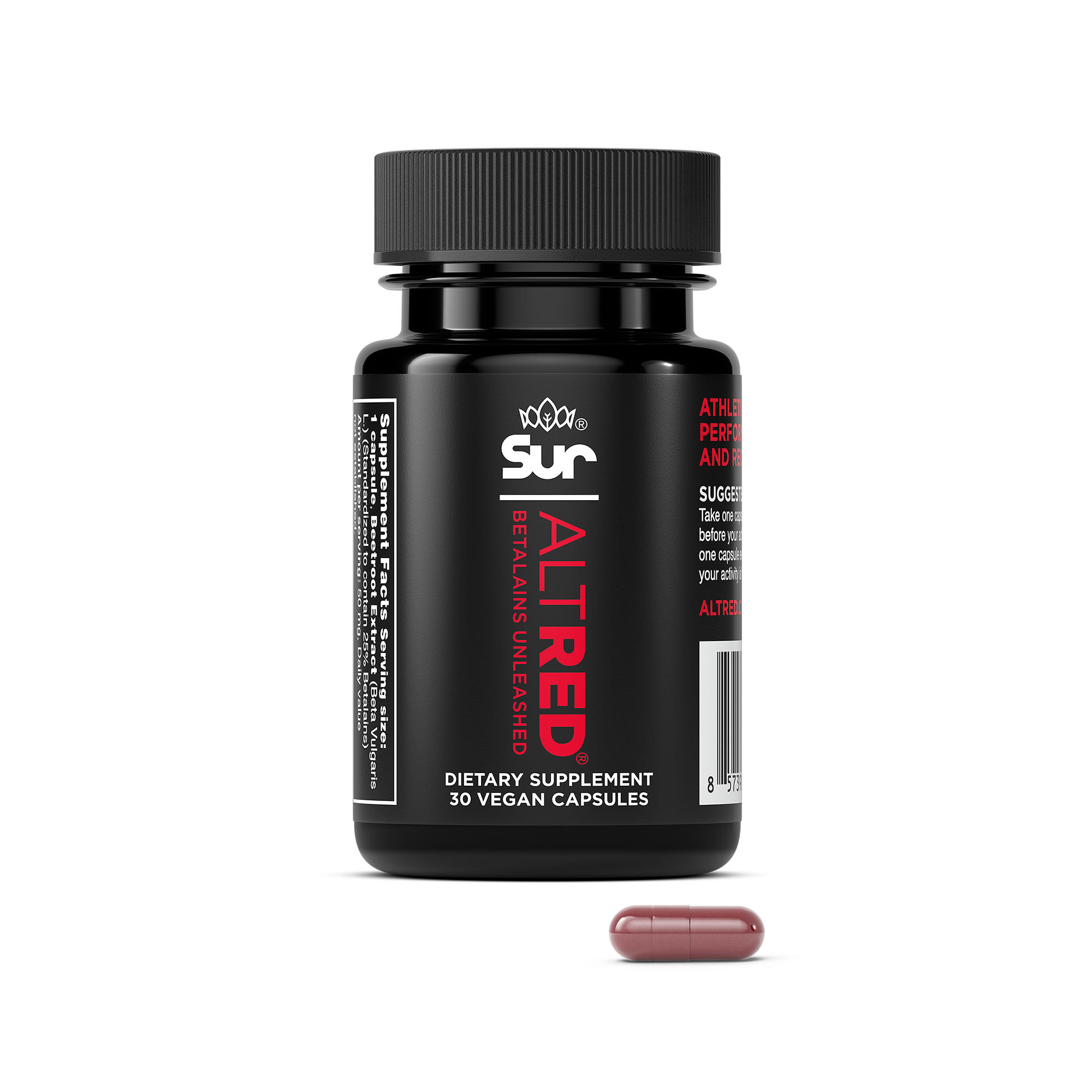 AltRed 30 ct
Regular price $50.00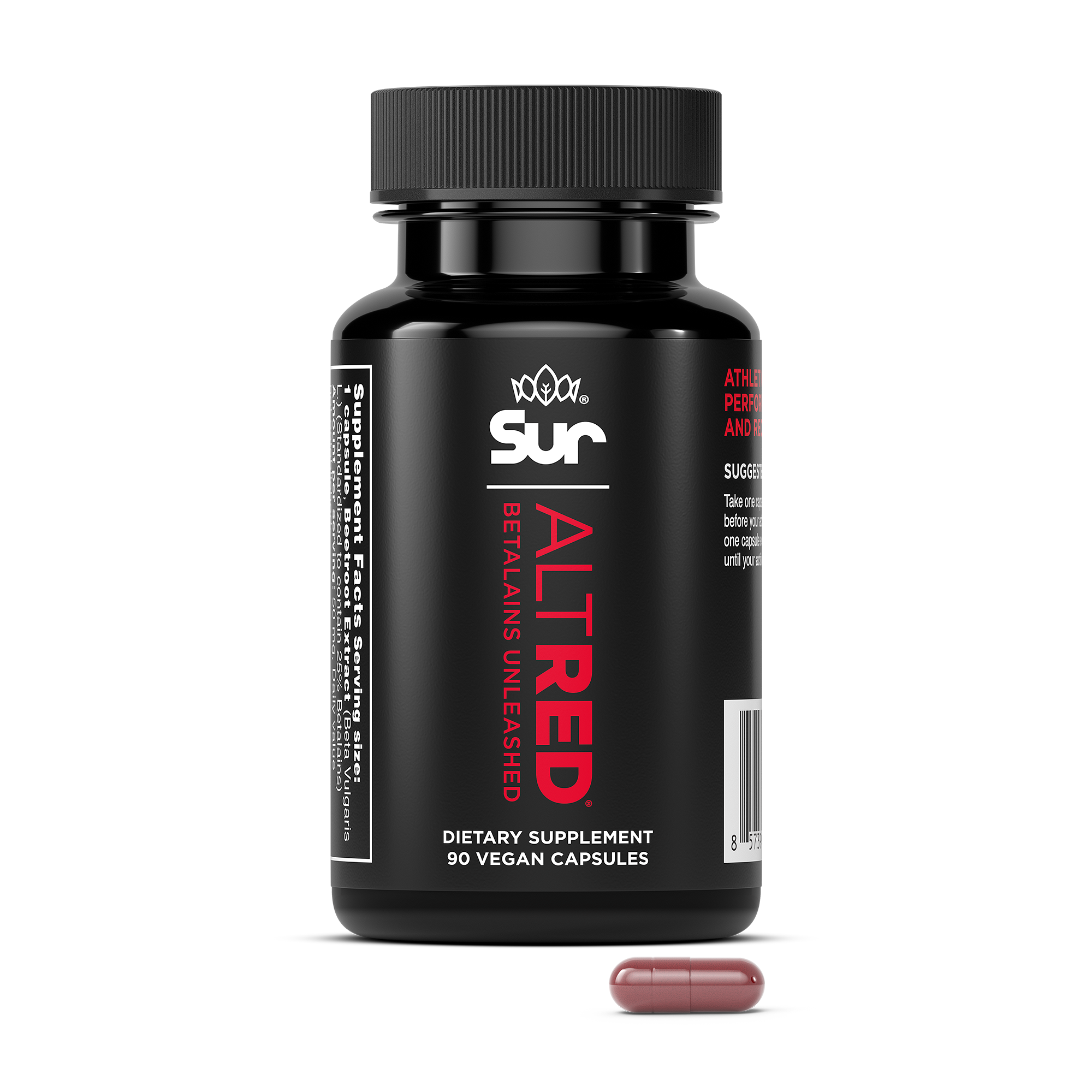 AltRed 90 ct
Regular price $150.00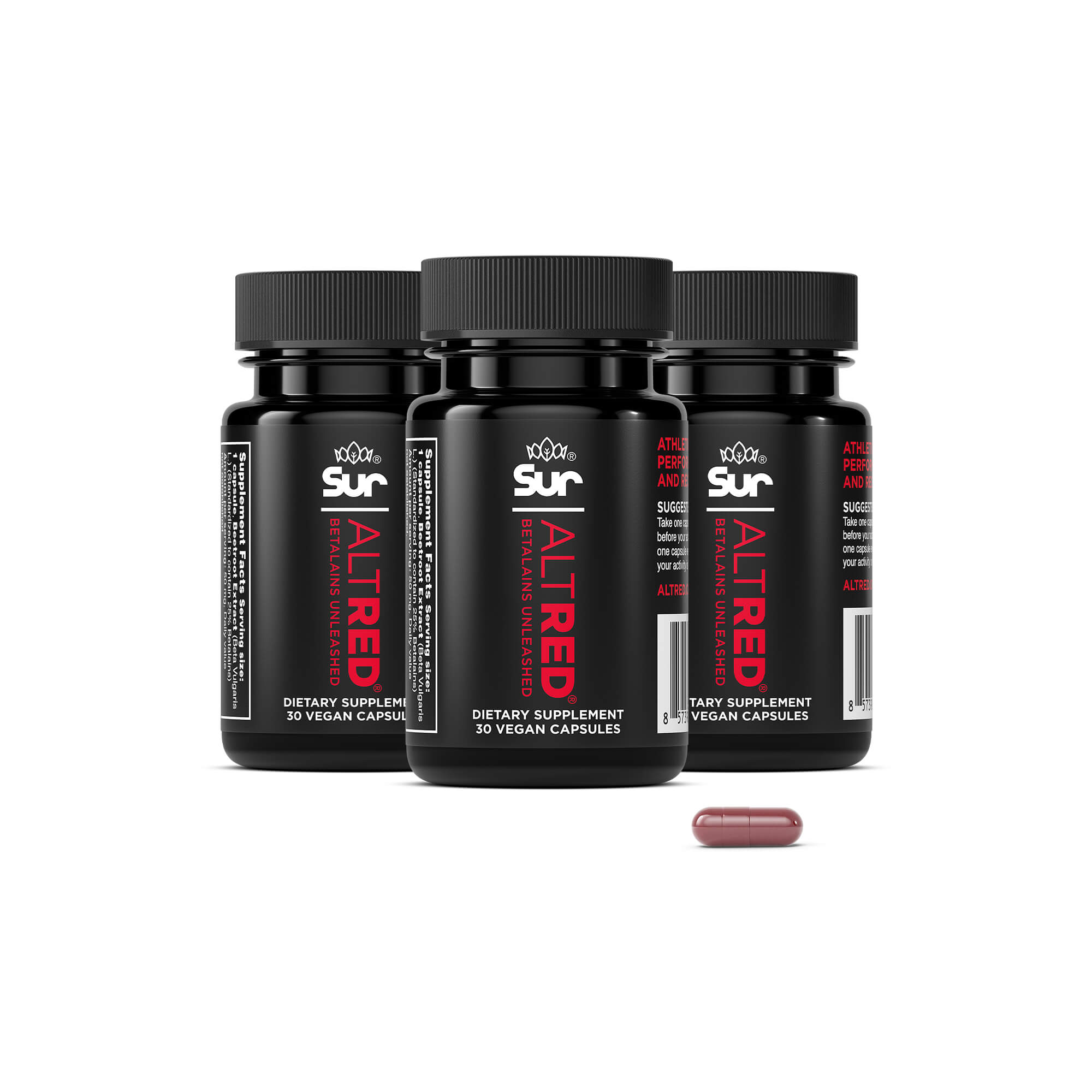 AltRed 30 ct - 3 Bottle Bundle
Regular price $150.00