Nicole Falcaro: Pro Triathlete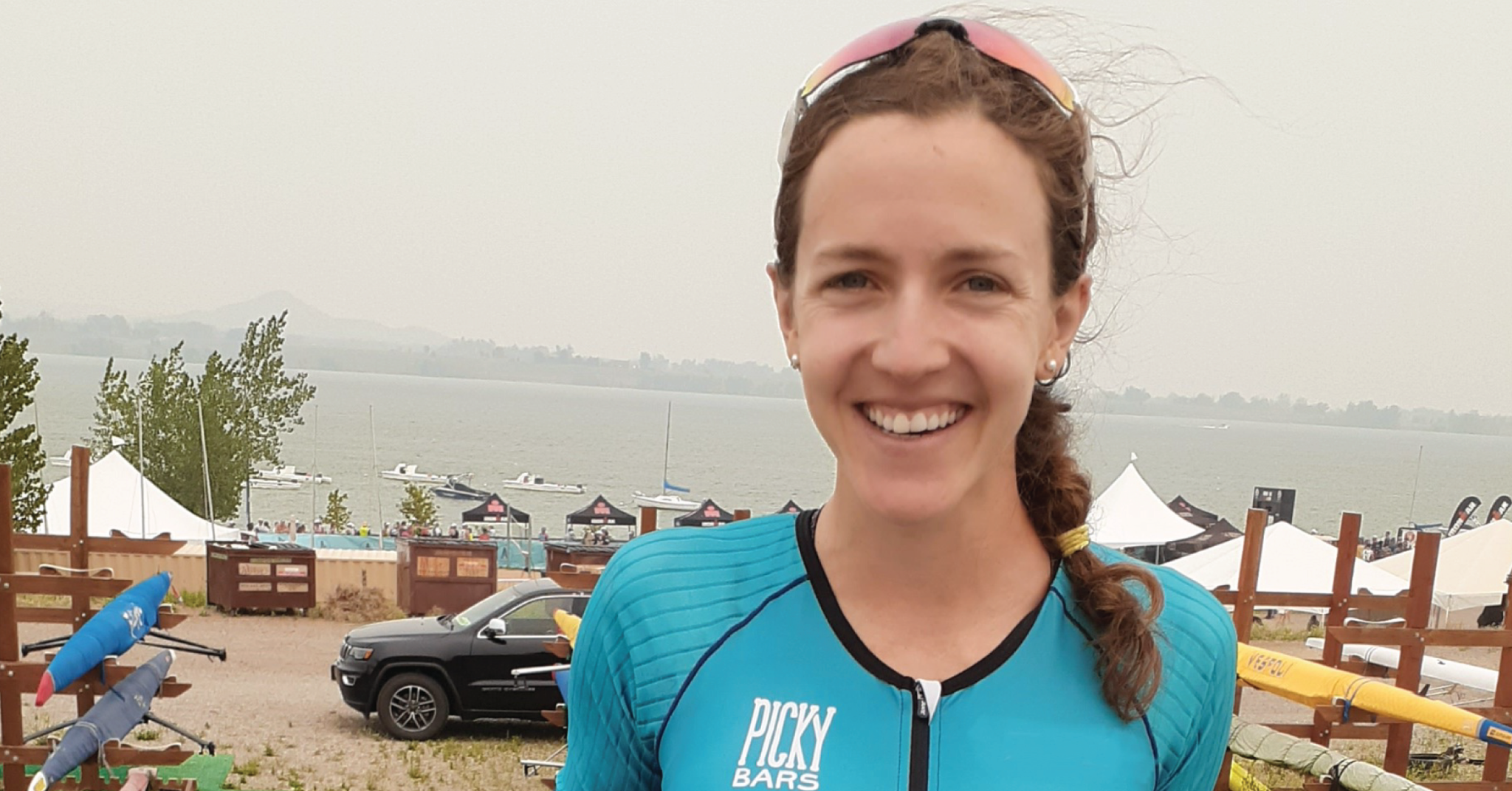 Nicole Falcaro smiling after a race
Photo provided by Nicole Falcaro
Nicole Falcaro
Sport: Triathlon
Location: Exeter, NH
Many people don't believe her when she says that her first endurance sport was swimming, but at the age of 8, Nicole found herself loving the first discipline of triathlon. It should've been a sign that her favorite event of the swim season was the swim-a-thon (a two hour event where she swam as many laps as possible), but it would be college at Bucknell where she really fell in love with endurance: 60 mile weeks and three run seasons a year in Cross Country Indoor Track, and Outdoor Track. Shortly after college, she moved to NYC where she spent 10 years, 7 of them living and training for triathlon, earning her elite license in 2018. 
In June of 2020, Nicole moved to New Hampshire and built out a camper van in 2021, which allowed her to swim in random pools across the country as she traveled to camp and races when flying wasn't very appealing. She and her boyfriend took road trips to Colorado and Georgia so she could race and climb the ranks from 190th to 104th in the Professional Triathletes Organization, earning as high as 7th at IRONMAN 70.3 Timberman and two other top 10 results. She considers herself an accomplished mid-pack pro who prides herself on holding down a full time job as a Digital Project Manager at Citibank while training with the JD Crew.
Top Achievements:
World Ranked 104th by the Professional Triathletes Organization
Pacer of the women's 70-74 World Record in the 5k 
7th at IRONMAN 70.3 Timberman in 2021
4th at IRONMAN Dun Laoghaire in 2018
3 words to describe Nicole: Dependable, Punny, Thoughtful
Favorite food: Roasted potatoes with pork loin followed by cookies.
Fun Fact about Nicole: She can recite over 150 digits of Pi; hence "Pi" was her nickname in college.