Kelly Fillnow: Professional Triathlete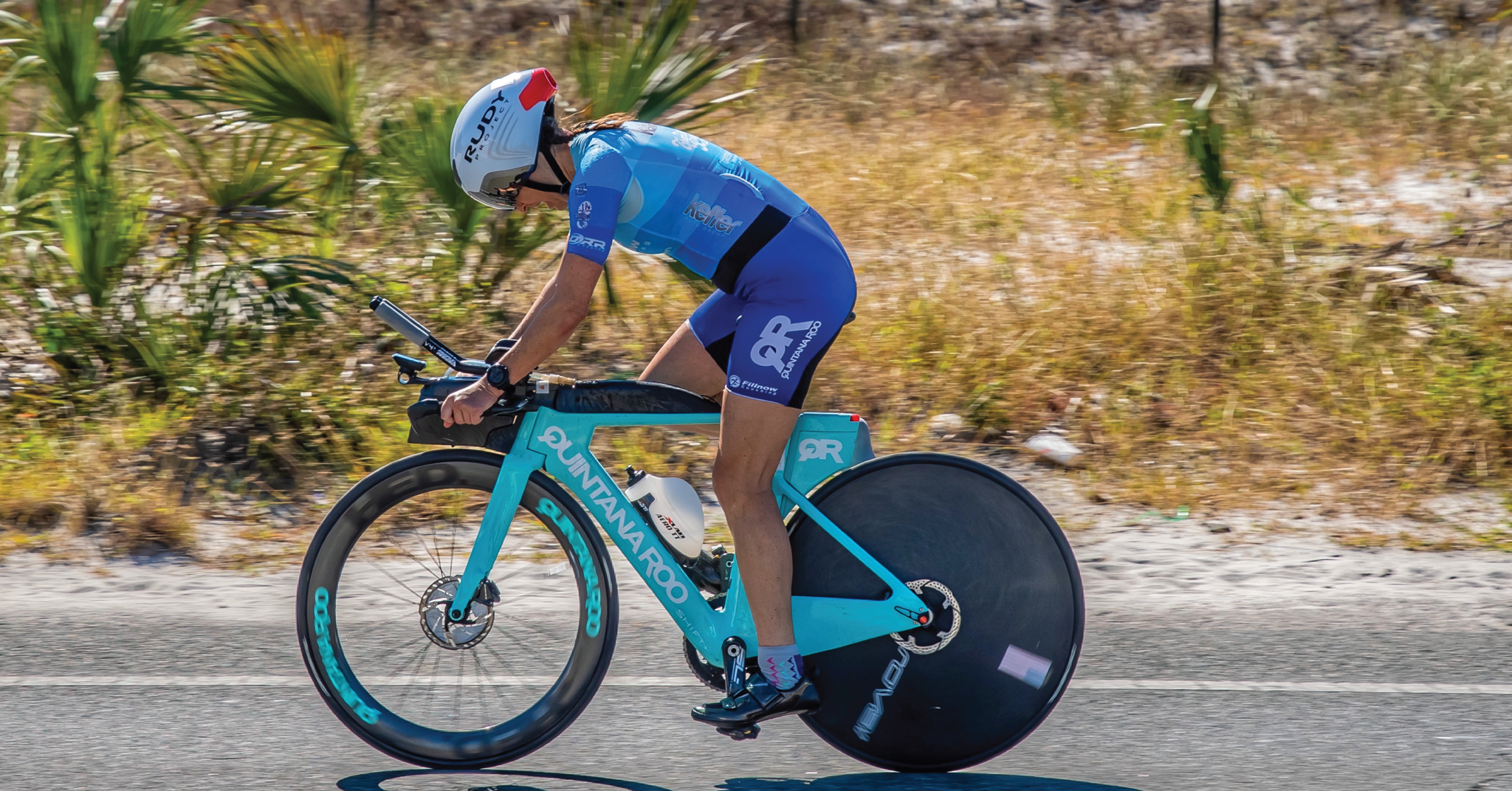 Kelly Fillnow on her time trial bike
Photo provided by Kelly Fillnow
Kelly Fillnow
Sport: Triathlon
Location: Charlotte, North Carolina 
Kelly played Division I college tennis and started running cross country her junior year. Kelly was inducted into the Davidson College Hall of Fame 10 years after graduating. A few years after college, she stumbled into triathlon not knowing how to swim, and finished 3rd in her first triathlon. She went on to win her first half IRONMAN, and then qualified for the Hawaii IRONMAN World Championships in her debut. She finished on the podium in her two IRONMAN World Championship appearances. As a professional triathlete, Kelly has placed as high as 3rd in both the 70.3 + IRONMAN distance. She finished 2021 ranked 14th in the USA and 68th in the world by the Professional Triathletes Organization. 
Top Achievements: 
Duathlon Age Group World & National Champion

American amateur IRONMAN record in her third IRONMAN

10 x top 5 IRONMAN/70.3 finisher

2021 IRONMAN World Champion Qualifier
3 words to describe Kelly: Loyal, resilient, determined
Favorite food: Honey roasted natural peanut butter, stuffing, bread dipped in olive oil.
Fun Fact about Kelly: Her softball team (she played second base) was undefeated in tournament wins from age 9-13. She decided to end her career on a high note.