Cole DeRosa: Obstacle Course Racer and Age Group National Champ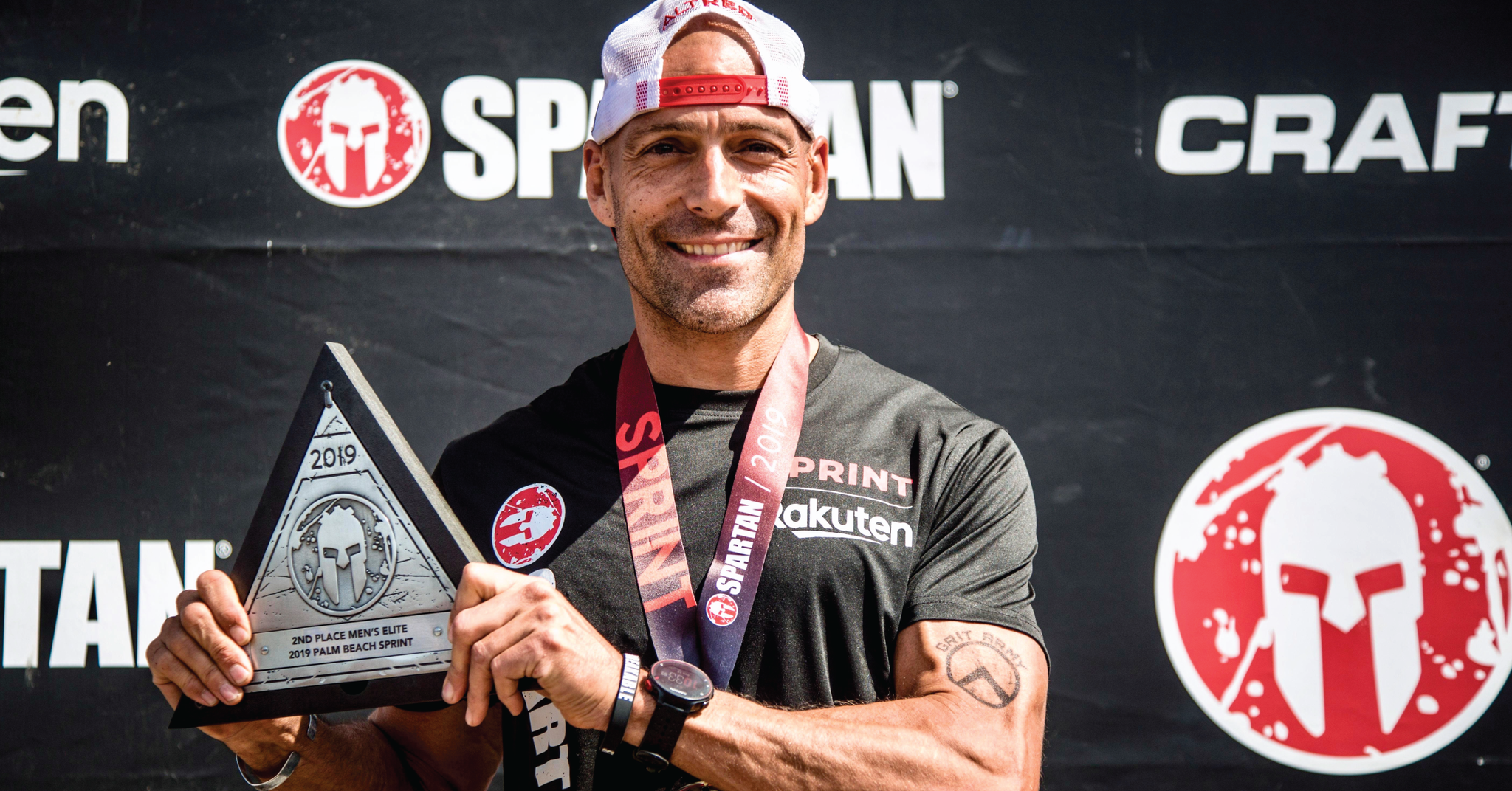 Cole DeRosa holding a race award
Photo provided by Cole DeRosa
Cole DeRosa
Sport: Obstacle Course Racing
Location: Fredericksburg, Virginia 
Cole is a native of Dallas, Texas, and after graduating high school he joined the U.S. Army in Jan 1992. Cole remains on Active Duty, most recently with the U.S. Special Operations Command (USSOCOM) at MacDill, AFB, Tampa, Florida. He has many operational deployments including multiple combat deployments to Iraq and Afghanistan as an Infantry Officer. Other notable deployments include Operation Inherent Resolve with Joint Task Force, Ft. Bragg, and to West Africa in support of the United Nation's Mission in Liberia.

In 2016, Cole began competing at the Elite level of Obstacle Course Racing (OCR) and has earned 89 Elite and Age Group podiums. He has won the Spartan overall AG US National Series Championship in 2019 and 2021. He also won the 2019 Spartan AG Trifecta World Championship in Sparta, Greece and 3rd at the 2021 Spartan AG World Championship in Abu Dhabi, UAE.
Top Achievements: 
Spartan US National Series Champion Overall Age Groups in 2019 and 2021
Qualified for and competed in every Spartan World Championship since 2017
3rd in age group and 9th Overall ages at 2021 Spartan World Championship
2019 age group Spartan Trifecta World Champion, winning Gold in each of the three race distances
3 words to describe Cole: Optimistic, disciplined, integrity
Favorite food: Italian food
Fun Fact about Cole: While part of the 101st Airborne Division, Cole and his US Army Ranger partner were selected to represent the division in the 2012 Best Ranger Competition at Ft.Benning, GA, successfully completing the 60 hour continuous endurance competition. This is the most grueling military competition in the US.