Annie Dube: Obstacle Course Racer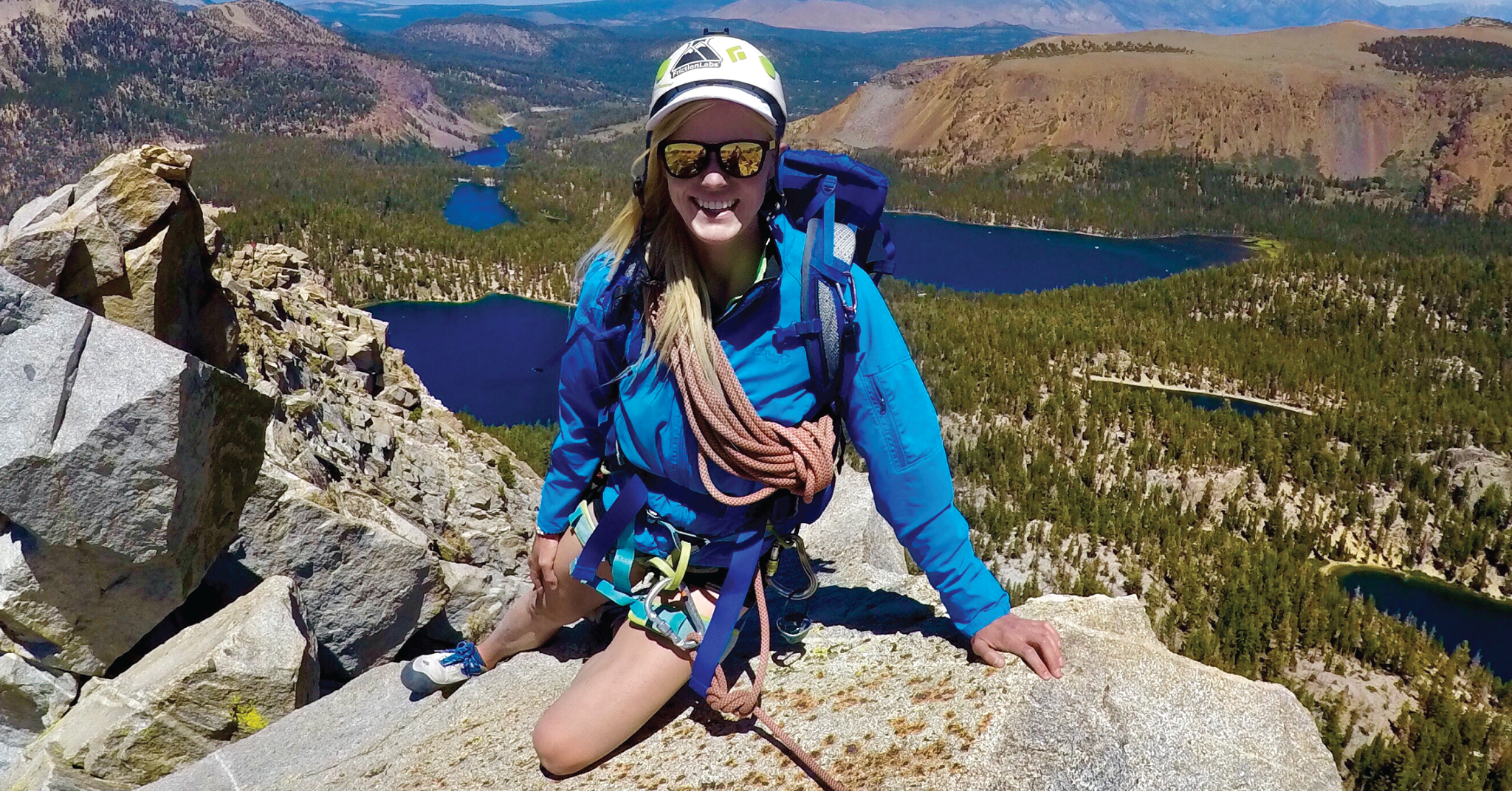 Annie Dube Rock Climbing
Photo provided by Annie Dube
Annie Dube
Sport: Obstacle Course Racing (OCR)
Location: Redondo Beach, California
Originally from the Detroit area, Annie ran cross country and track in high school and did some club running while studying at the University of Michigan. Running continued to be an outlet while working in corporate America after college, and moving out west sparked her interest in trail running and rock climbing. While training for the 2018 Boston Marathon, she decided to jump into her first Spartan race with some friends. She quickly fell in love with the sport, signing up for more races and volunteering as a course setter.
She went on to win the overall age group division at the 2018 Spartan World Championship in Tahoe and began racing elite in 2019. She finished top 10 in multiple Spartan US series events that year and was invited to join World Champion Nicole Mericle's elite female OCR Dream Team in 2021. She had a very successful 2021 season, finishing 2nd in the Spartan US National Series, 2nd at the Spartan North American Championship, and 2nd at the Spartan World Championship in Abu Dhabi. She now lives and trains as a full time athlete in Southern California.
Top Achievements: 
2nd at 2021 Spartan Race World Championship
2nd at 2021 Spartan Race North American Championship
2nd at 2021 Spartan Race US Series
3 words to describe Annie: Adventurous, Determined, Gritty
Favorite food: Peanut Butter
Fun Fact about Annie: In 2017 she climbed 13 peaks over 16,000 ft in the Andes, the highest being Chimborazo in Ecuador (20,549 ft). Other notable summits she has tackled include Mont Blanc, Mt.Kilimanjaro, and Mt. Whitney.