Ashley Heller: Professional Obstacle Course Racer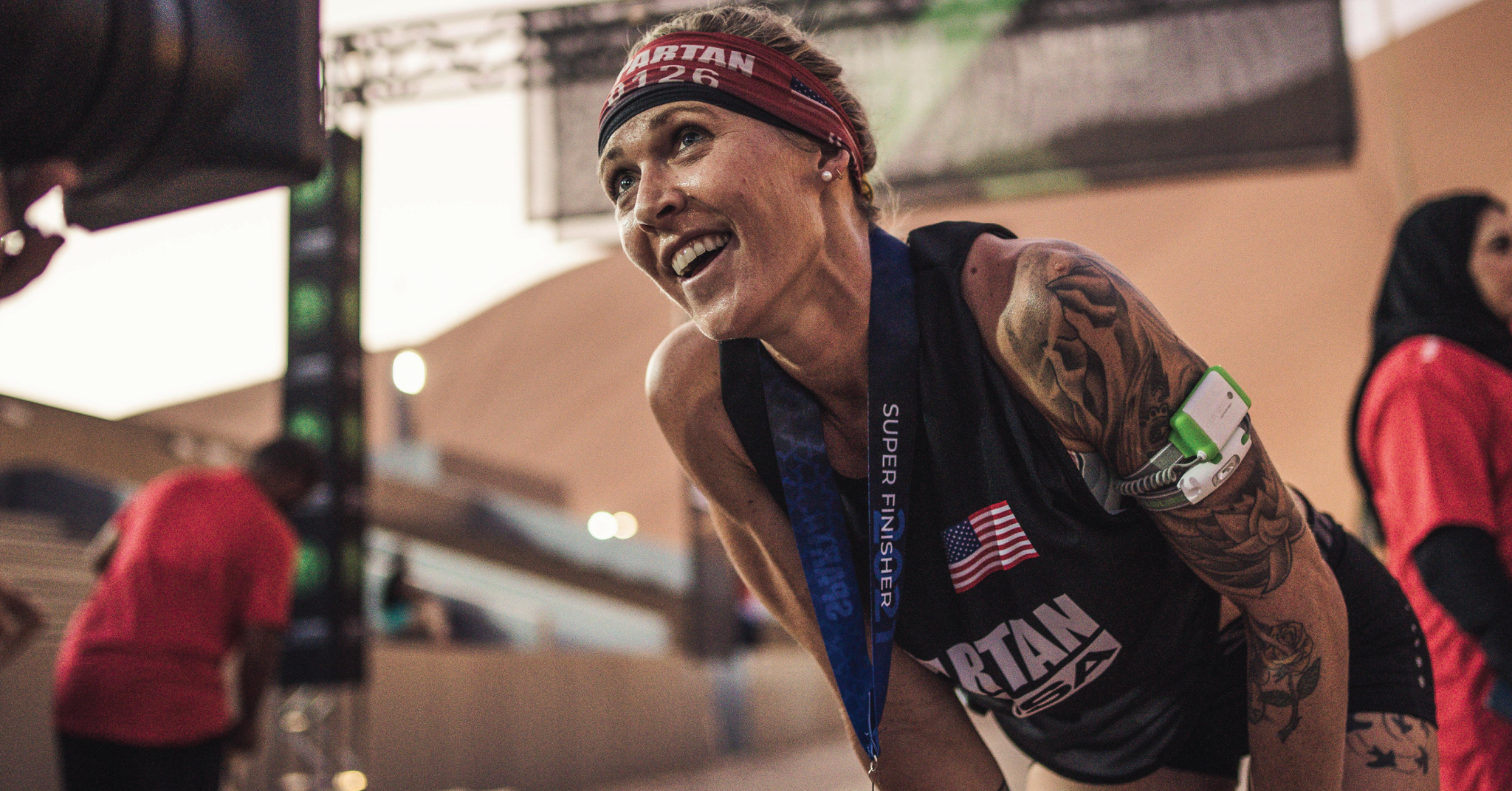 Ashley Heller smiling at the finish line
Photo provided by Ashley Heller
Ashley Heller
Sport: Obstacle Course Racing (OCR)
Location: Caldwell, Idaho
As a child Ashley spent most of her time outdoors, and playing several sports. Ashley grew up ski racing competitively, played basketball, ran cross country and track and went to college on a track and XC scholarship. Her main focus was the 800m and 1500m on the track. She went on to compete after college with hopes of making the Olympic Trials in the 1500m. Once retiring from the track Ashley found the sport of Obstacle Course Racing which is now her primary competitive focus. 
Outside of competition Ashley and her husband Cody, run a team of Real Estate Agents in the Treasure Valley where she is an Associate Real Estate Broker. In addition, Ashley is an Adjunct Professor at the College of Western Idaho teaching in the Health Sciences Department and trains/coaches a select group of athletes who are chasing their own goals. Outside of work Ashley spends most of her time outdoors with her dog Jexy, dirt bike riding, jet skiing (stand up please), hiking, swimming, biking, dirt digging and mud playing, gardening, cooking and read lots and lots of books. 
Her training involves a solid combination of running, cross training and strength. She likes to have a balanced approach of modalities in order to hit all aspects of my fitness and prevent injuries. 
Top Achievements:
7th in Spartan U.S. National Series 2021
7th Spartan World Championships 2019
11th Spartan World Championships 2018
30+ Spartan Career Podiums (2018-2019, 2021)
3 words to describe Ashley: Tenacious, Quirky, Moxie
Favorite food: Mashed potatoes. Hands down, no question. ALWAYS!
Fun Fact about Ashley: She is registered as a professional jet ski racer but have never actually raced a jet ski (they forced me to sign up in order to purchase the performance ski I wanted for recreation).