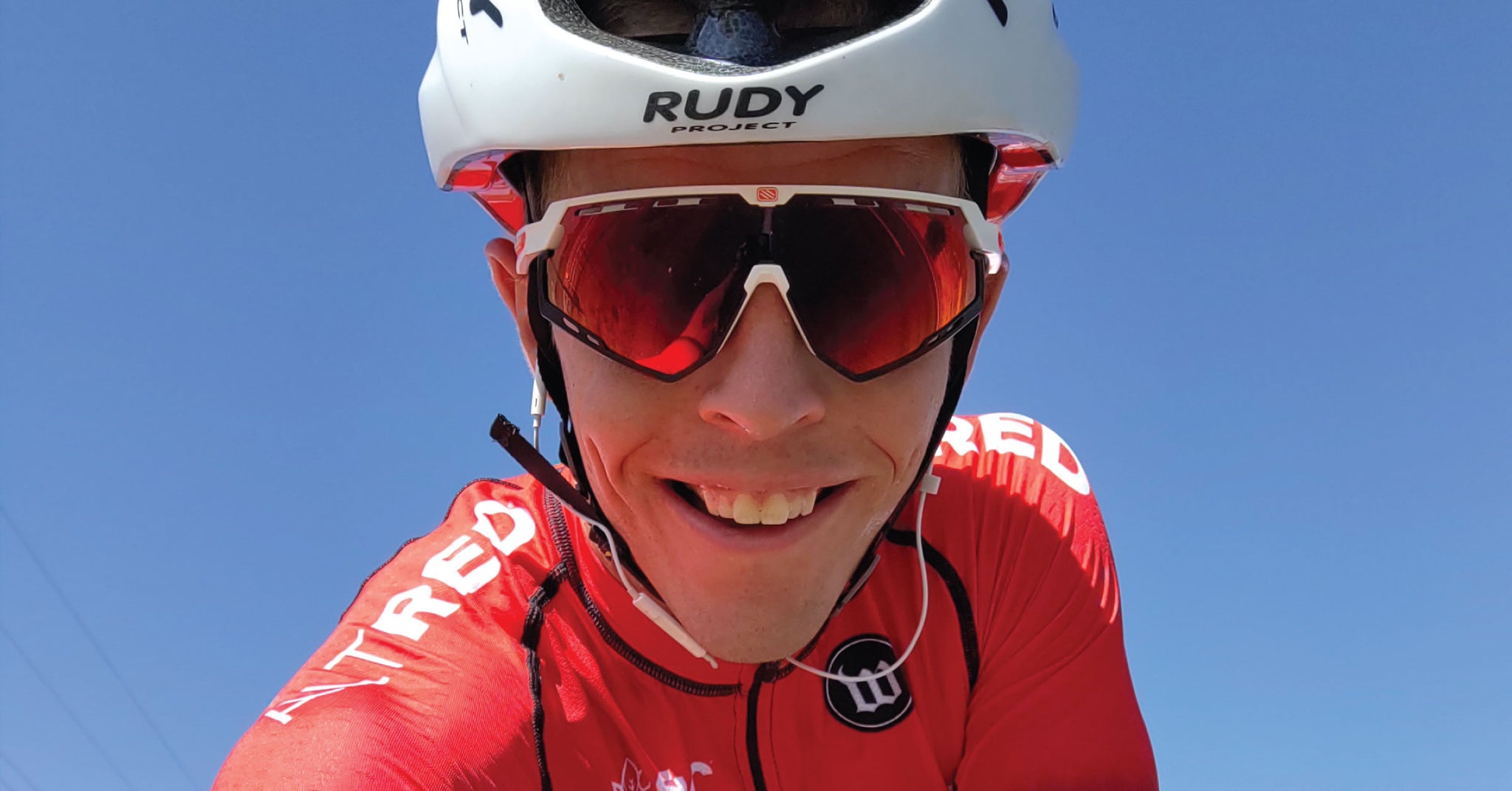 Sam Long riding in his AltRed kit
Photo provided by Sam Long
Name: Sam Long
Sport: Triathlon
Location: Boulder, Colorado
Yo, Yo, Yo! Sam Long (AKA the BigUnit), at age 25, shows a bright future for American long-distance racing. He has already won an Ironman, four 70.3's, a marathon, and is a CO State TT champion. His dream is to get the top accolades in triathlon while also embarking on an incredible adventure that inspires people to be their best while having fun. Sam does things his way and he does them big.  
Top Achievements/Results:
IM Champion
3x 70.3 Champion
Youngest American to win an IM
Youngest American to go sub 8 hours
Favorite quote:
"Our deepest fear is not that we are inadequate. Our deepest fear is that we are powerful beyond measure." -Marianne Williamson
Favorite race/competition experience:
Usually the last race I have done is my favorite until I do another race.
Sam Long biking at the 2020 PTO Championships
Photo provided by Professional Triathletes Organization
Sam Long running at the 2020 PTO Championships
Photo provided by Professional Triathletes Organization