Justin Metzler's 1000k Bike Week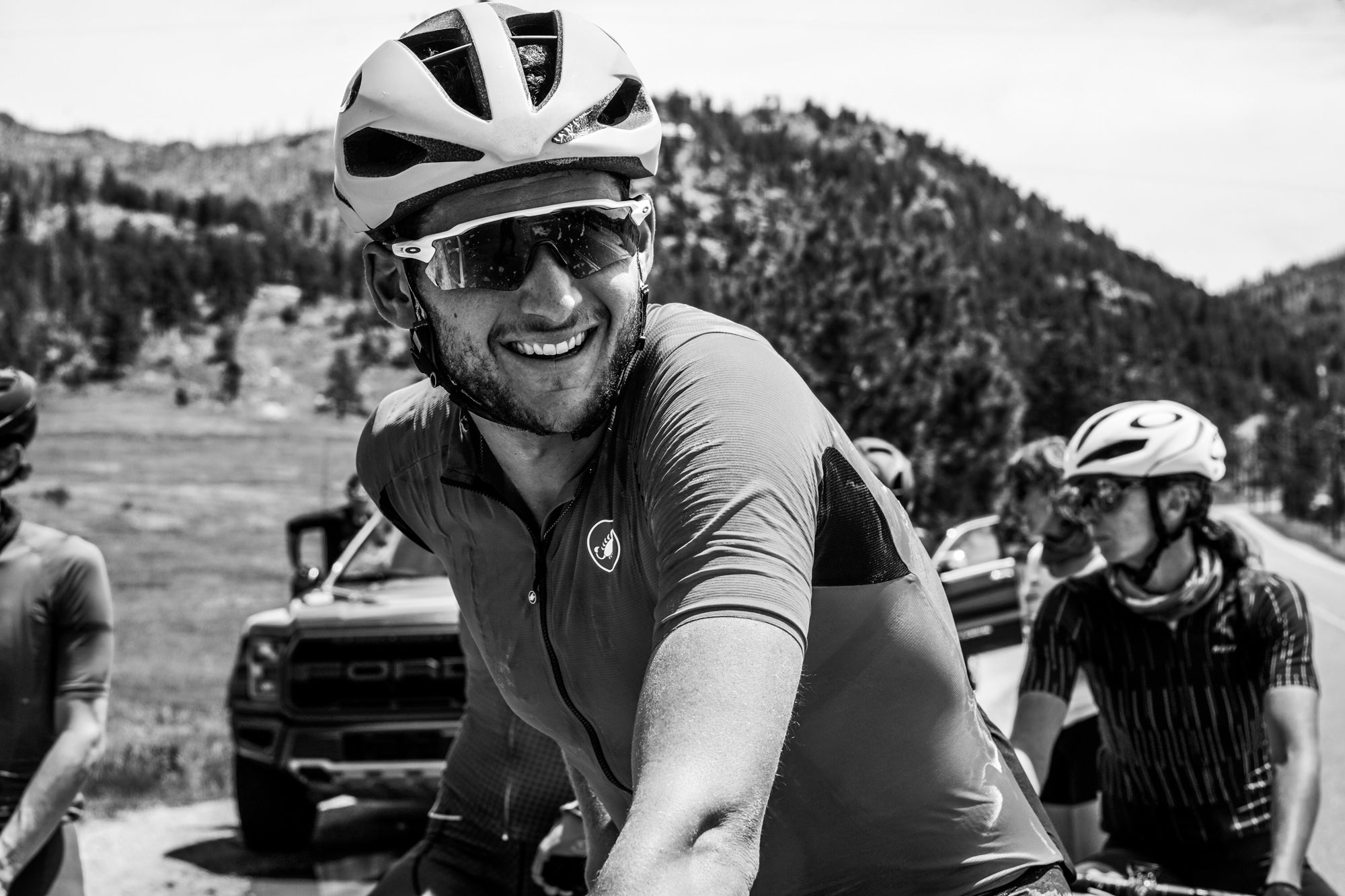 Pro Triathlete Justin Metzler
Photo by Kenny Withrow
2020 isn't really turning out like any of us had projected. The global pandemic has impacted every human on this earth and in the scope of everything that is going on, triathlon and sport may seem small. But to those of us who have much of our identity wrapped up in athletics, it's been tough. Our events have all been postponed or cancelled and our dreams and opportunities have been shelved for another time. Many of us are charged up and fit but with nowhere to go! 
In the early phases of the pandemic, I found myself embracing the mentality of working on my weaknesses. I did training sessions and self supported events that were completely out of my comfort zone. For example, I did a 9-mile cycling time trail in May and a 5k time trial in June both of which are way out of the wheelhouse for this Ironman and 70.3 specialist. 
But those projects quickly began to lose the initial allure of a different type of challenge. Thankfully my coaches Julie Dibens and Matt Bottrill recognized my itch to get back to my comfort zone and concocted a challenge right in my wheelhouse: a 1000k bike week. 
This challenge to me was perfect- something that was attainable yet ambitious. Significant, but still something that would potentially elicit a positive training effect. And just generally something cool to wrap my head around. 
Overall the week went very well. We had an amazing group of athletes including fellow AltRed athletes Mirinda Carafre and Matt Hanson along other super star pros such as Lauren Brandon, Tim O'Donnell and Dede Griesbaur to name a few. Together we took on this challenge riding 640 miles throughs the Colorado front range collecting miles, laughs and hopefully a bit of fitness along the way. 
We broke up the week into 6 rides and here are some stats for those geek out over that type of stuff:
Monday: 144mi. 8179ft gain. Poudre Canyon + Rist Canyon. (other training: 30 mins of gym work) 
Tuesday: 70.8mi. 2802ft gain. Carter Lake loop. (other training: 50min run, 3,500y swim) 
Wednesday: 131mi. 11778ft gain. Allenspark + Estes Park + Trail Ridge Road. (other training: 30 mins of gym work) 
Thursday: 37.9mi. 1903ft gain. Mogul Bismark loop. (other training: 30min run, 4,500y swim) 
Friday: 109mi. 6837ft gain. Devils Gulch to Estes Park. (other training: 4000y swim) 
Saturday: day off the bike! (other training: 60min run, 4000y swim) 
Sunday: 147mi. 4806ft gain. Galeton loop in Eastern Colorado. 
Trail Ridge Road
Photo by Kenny Withrow
So it was a pretty serious week of training and cycling! It was my biggest week ever in terms of overall weekly volume and had my 2nd (147mi) and 3rd (144mi) longest ever lifetime rides (last year I did a 177 miler).  
#1 goal this week was to survive. A close #2 was thrive… I didn't just want these to be garbage miles. Many of these rides included long sections nearing 300w and not one ride did I average under 200w power for the entire duration. In order to make sure I felt good for most of these rides I woke up every morning and took one AltRed about 1h before I rolled out. I also packed some single serves and filled up some torpedos with extra to take every 2 hours on the road. I found these particular helpful on the higher intensity efforts and when we got above 7000ft elevation. And we spent many hours above that altitude this week! 
Other keys for me were ensure I was taking in enough calories and fluids during these rides as many of them finished in temperatures in the mid to upper 90's. My go-to's were First Endurance EFS PRO for the bottles I could mix up myself and then out on the road I always reach for coke or cherry coke :). 
Enjoying that coke!
Photo by Kenny Withrow
Food wise I kept it pretty basic relying on home made cookies from my wife Jeanni and basic things like bars and gels. At gas stations I'm also not afraid to take down a snickers, the crunchy peanut butter version are a favorite. On Friday's ride we did a 'race' where we had to eat a massive cinnamon roll and then time trial up a 3 mile segment that averages nearly 10% grade. So that day I relied mostly on that cinnamon roll. 
The Cinnamon Roll Challenge
Photo by Kenny Withrow
Sometimes people overthink nutrition in-training. For me, it comes down to finding the optimal combination of fluid, carbohydrates and sodium. Despite the big variation in choices, I always had those three things in the back of my mind and did my best to stay on top of all three at all times. 
My biggest takeaway from this week was a reminder that I love training. Despite the races getting taken away from many of us this year, now is a great time to do things that remind you why you do what you do. So no matter if it's a cycling challenge like this or something else that motivates you to get out the door, my recommendation is to just get out there and set your eyes on something. I think you will be able to do more than you think!
Take care,
BIGMETZ 
(Justin Metzler)