2021 Sur Pro: Danielle Lewis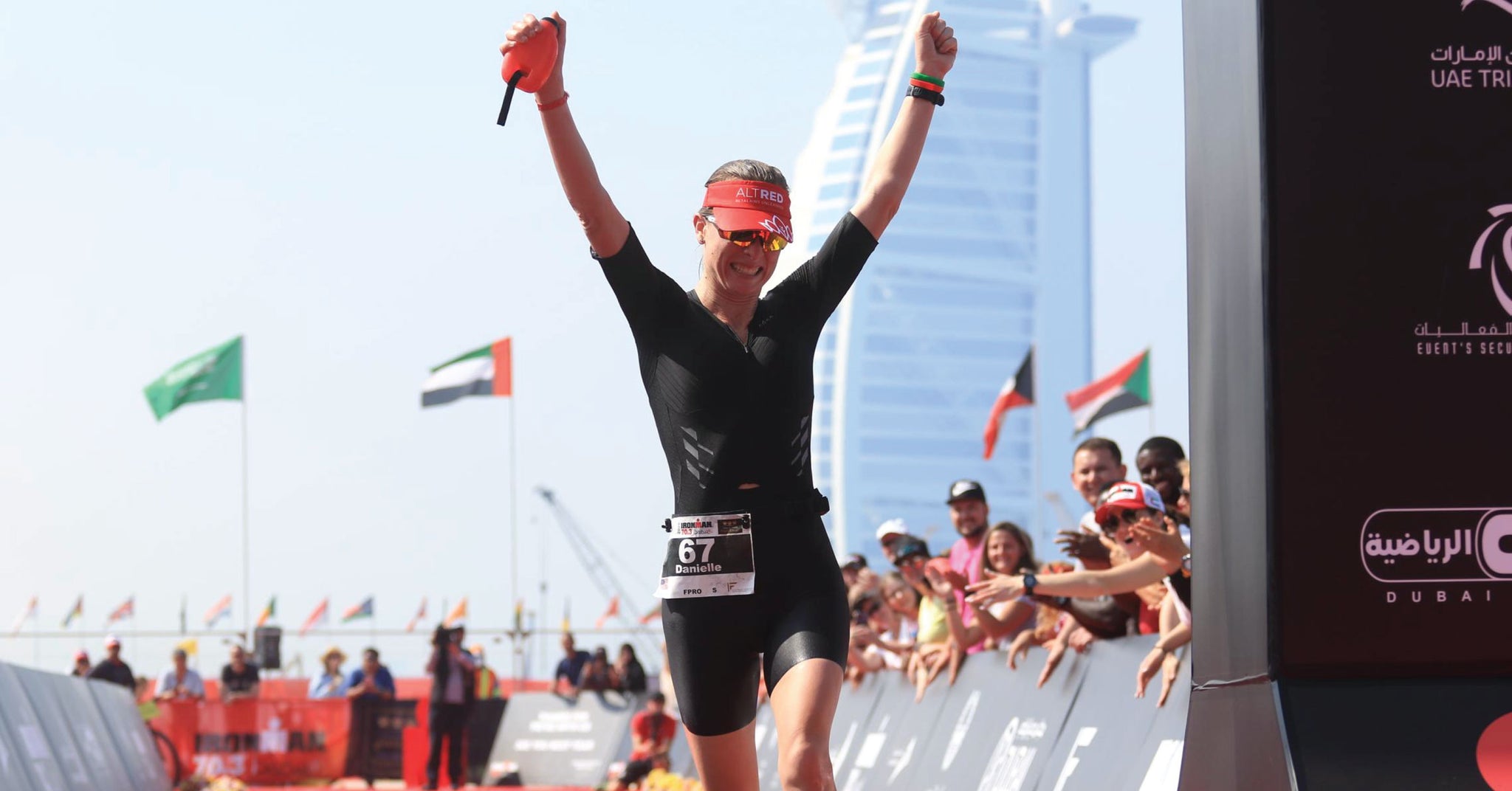 Danielle Lewis crossing the finish line at Dubai 70.3
Photo provided by Danielle Lewis
Name: Danielle Lewis
Sport: Triathlon
Location: Boise, ID
Danielle Lewis is a US Professional Triathlete based in Boise, Idaho. Her background is in running and cycling. Danielle ran cross country and track for Baylor University. After her running career she began cycling and quickly rose the ranks to compete on a domestic elite team. Yet, a series of setbacks and injury let her triathlon. In 2017, Danielle started triathlon. In her first year, she won the long, short, and standard distance USAT Duathlon National titles. She also earned her elite license placing third at USAT Age Group Triathlon Nationals. Danielle joined the pro field in 2018. She has consistently performed and has earned a handful of podiums including placing first at 2019 Ironman 70.3 Eagleman, second at the 2020 IM 70.3 Dubai, third at the 2020 IM 70.3 Campeche and first at the PTO supported Bear Lake Brawl. While Danielle loves racing, she loves inspiring others to believe in their dreams and relentlessly pursue them.
Top Achievements/Results: 
1st place IM70.3 Eagleman 2019
2nd place IM70.3 Dubai 2020
3rd place IM70.3 Campeche 2020
Favorite Quote: 
The Man in the Arena by Theodore Roosevelt 
Favorite race/competition experience: 
IM 70.3 Campeche because I love the city and the people. Everyone is so kind, welcoming and supportive. 
Danielle on the bike during the 2020 PTO Championships
Photo by Professional Triathletes Organization