2021 Sur Pro: CJ Albertson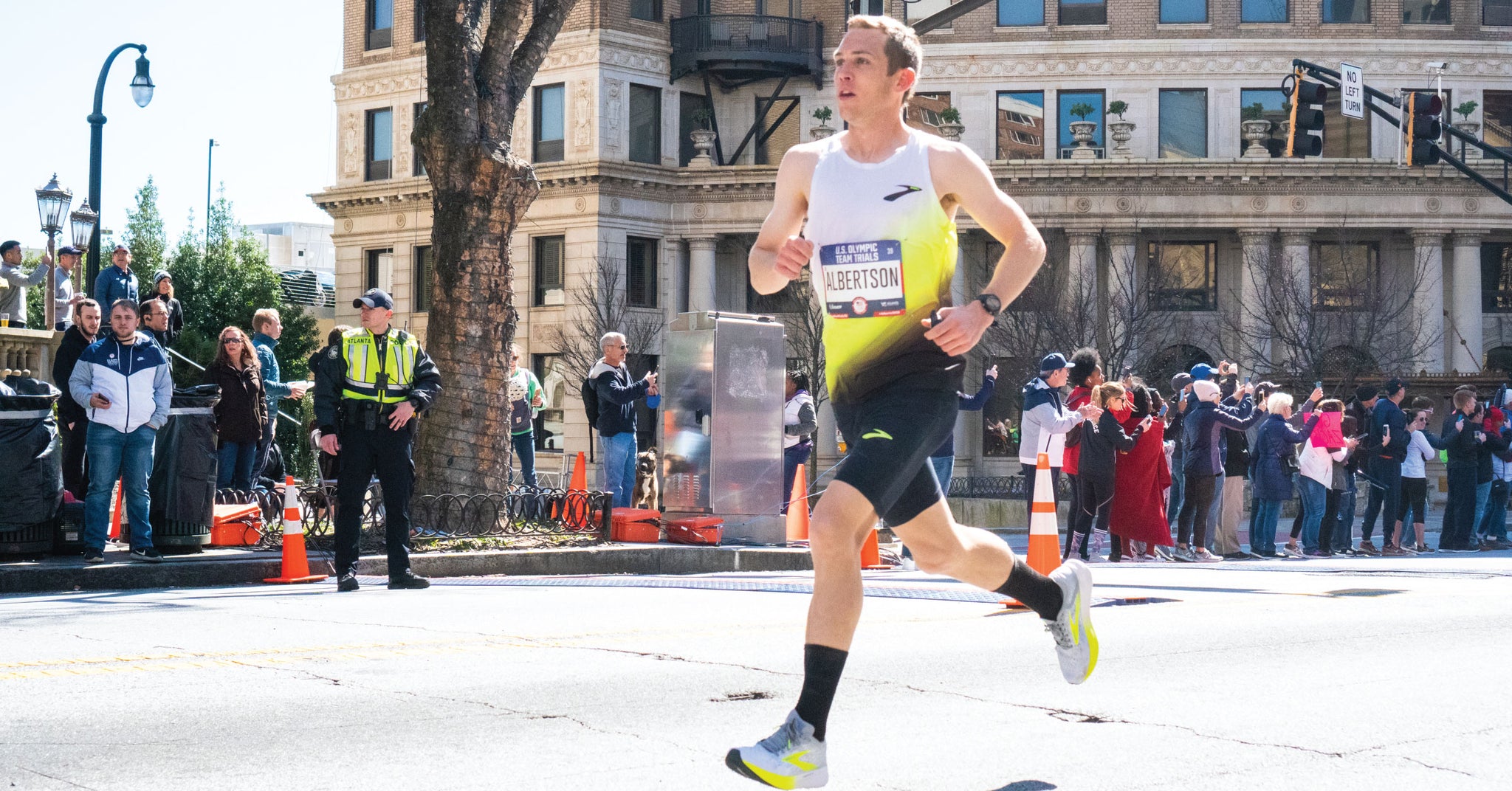 CJ Albertson running at the 2020 US Olympic Marathon Trials
Photo by Lucas Larson
Name: CJ Albertson
Sport: Road Running (Marathon)
Location: Fresno, California
CJ Albertson was born and raised in Fresno, California and quickly fell in love with running when he joined his elementary school cross country team.  His passion grew as he competed in national championships for Buchanan High school and earned a scholarship to Arizona State University- where he met his wife, Chelsey.
After obtaining his Masters Degree, Albertson moved back to Fresno to coach and teach at Clovis Community College.  Shortly after starting his teaching/coaching career, CJ decided to train for his first marathon in Nov. 2018 and ended up qualifying for the Olympic Trials in that race.  Since then, Albertson has joined Brooks Running, set 2 World Records, ran under 2:15 for the marathon four times (2:11:18 marathon PR), and was 7th at the United States Olympic Trials.
Top Achievements/Results:
50k World Record Holder (2:42:30)
7th at 2020 US Olympic Trials in the Marathon.
Indoor Marathon World Record Holder (2:17:59)
Marathon PR: 2:11:18
Favorite quote:
"Running is Easy." -CJ Albertson
Favorite race/competition experience:
The 2020 United States Olympic Trials in the marathon was my favorite race.  A weekend with the best runners in the United States and competing for a chance on an Olympic team was an amazing experience.
CJ Albertson running in the 2020 Marathon Project
Photo by Melissa Ruse