Catching up with Sam Long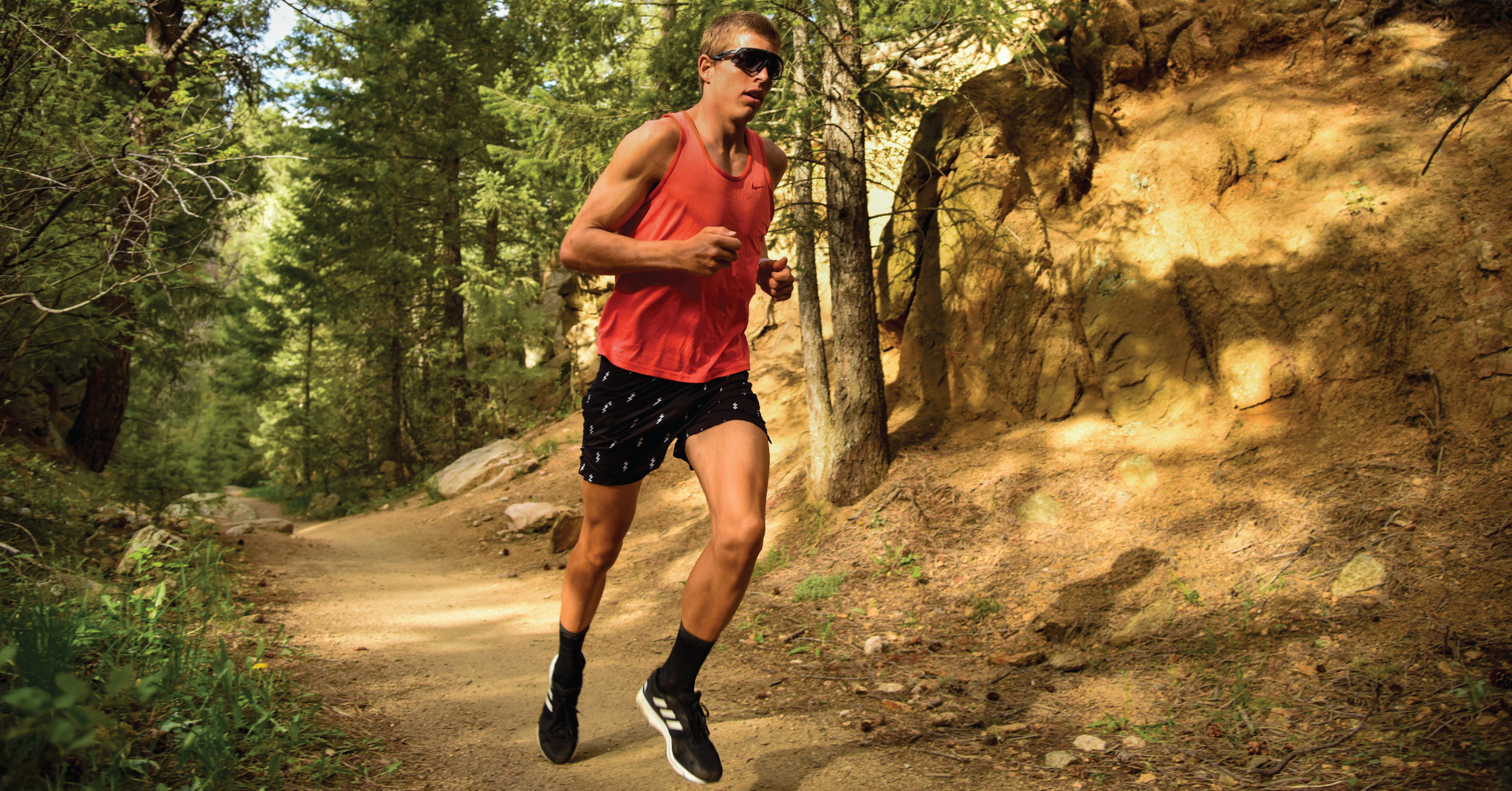 Sam Long running in Boulder, CO
Photo by Nelson Hegg
Yo, Yo, Yo! What's going on Folks. I'm excited to come on the AltRed blog and give you a look into what's been going on in my life. I want to discuss how I have dealt with my training, motivation, and all the ups and downs that have been magnified this year because of Covid-19. Let's get right to it.
You might think that as a professional athlete motivation is always there and that we are superhuman. I know, for me at least, that I am not. I have had to work hard this year to maintain motivation and excitement. Not having races to look forward to has made maintaining high training volume more difficult.
Hitting the Mountain Bike Trails Photo by Nelson Hegg
I have constantly reminded myself that it's about the long-term plan and development as an athlete. This has been my most important realization. The races this year for me were stepping stones to progressing as an athlete. At the age of 24, continuing to build my 'motor' has been the main goal and consistent high volume is the key to that. Being able to delay gratification has never been so important. I have managed to stay motivated to build my engine in the following ways.
I have tricked myself into thinking a race would happen. I told myself that IM St. George had a chance of happening. This allowed me to get a good summer training block in and do the needed work. Of course, it was a double-edged sword because when the race got canceled, I felt the blow.

Having a coach with the long-term plan and holding me accountable. My coach Ryan Bolton has continued to push me and believe in me. In a time when the prevailing thought has been to enjoy and take extra rest, having this belief has been paramount for me. It has expanded my mental capacity for focusing on the execution of the training.

Keeping things fun. I have allowed myself a little more flexibility. Instead of always riding the time trial bike I have done a lot of work on the road bike in the Rocky Mountains with friends. I have also done long mountain bike and gravel rides. For running, I have substituted my speed work for hill work.

Doing Epic Stuff and bagging KOM's. It's been no secret that I have done some crazy 

stuff. I've always had a bucket list of things I've wanted to do, but never could with the need to prioritize races. Highlights have been a 240 miles ride from Crested Butte Colorado to Boulder in a day, getting the Mt. Lemmon KOM, and setting the Magnolia road running KOM. These have kept me motivated to train hard to achieve them. I'm a competitive person and need to be able to compete. Importantly they have also allowed me to show that my training is working, and I am getting faster as an athlete. Thanks AltRed for bolstering my epic training days. 
Those have been my four hacks to getting training done. There have been many highs and lows along the way. I have had days without motivation and have reminded myself it's OK to feel that way in such a hard year. Thankfully, things are starting to look up with some hope for end of the year races.
Thanks for the read! 
Sam