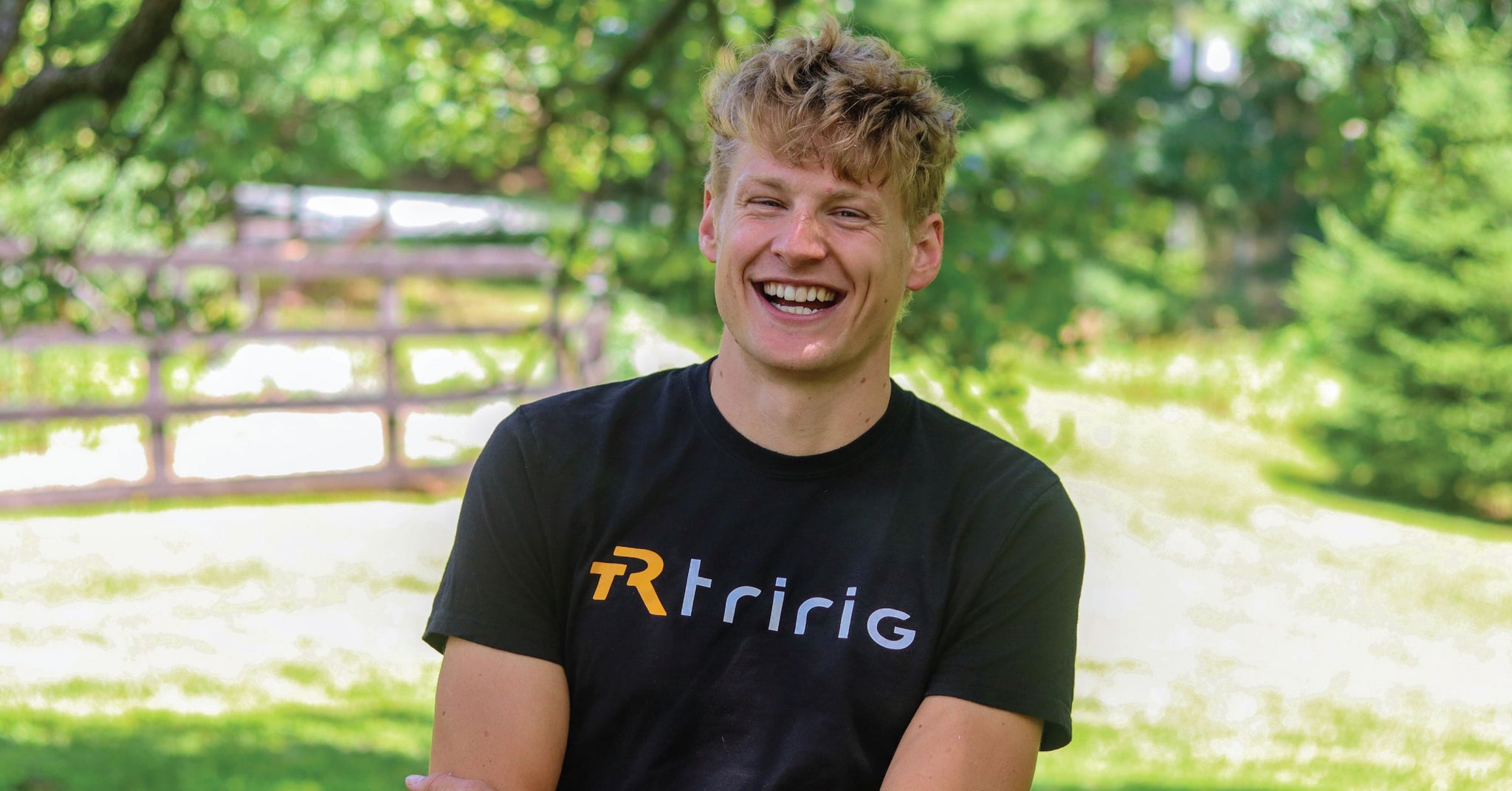 Ben Deal
Photo provided by Ben Deal
Name: Benjamin Deal 
Sport: Triathlon
Location: Colorado Springs, CO
Born and raised in Charlottesville, Virginia, Ben played a different sport every season until finding running in the 8th grade. From then, he was never able to get away from endurance sports. After a short running career, and an even shorter rowing career, at Columbia University, Ben signed up for his first triathlon in 2014 and realized it was the sport that he had been training for his whole life.
Soon after finding the 'sport' love of his life, he found the 'love' love of his life, his now wife and fellow Sur Elite Athlete, Summer Deal. Married and then living in Albuquerque, New Mexico, the prospect of competing at the top level of the sport became a reality. He qualified as a pro in 2018 and wasted no time integrating into the pro field, fighting into the top 10 at five 70.3 races in his rookie year. A huge nerd and a student of all things aero, Ben reads about bikes nearly as much as he rides them. Look for him running his way onto podiums at the half distance in 2021!
Top Achievements/Results:
10th at 2019 IM 70.3 St. George NA Champs in his pro debut
5th at 2019 IM 70.3 Waco
4th at 2019 IM 70.3 Indian Wells/La Quinta – 2nd fastest run split (1:12:39)
Favorite quote: 
"Better to be a small fish in a massive lake, than a big fish in a small pond" –Buzzy Male, High school running coach
Favorite race/competition experience:
Ironman 70.3 Indian Wells is a December race that serves as a great close to the season featuring a freezing swim, flat bike, and honest run. Two of my best performances ever happened in that California oasis, including the race where I earned my pro card in 2018, finishing as first amateur in 4:03:24. Exactly one year later, I had my best ever bike and run split, fighting my way into 4th place with a run split of 1:12:39 and a time of 3:52:08, over 11 minutes faster than the previous year! I always look forward to ending my season there!
Ben riding his TT bike
Photo provided by Ben Deal
Ben running
Photo provided by Ben Deal