Chasing FKT's with Tom Keller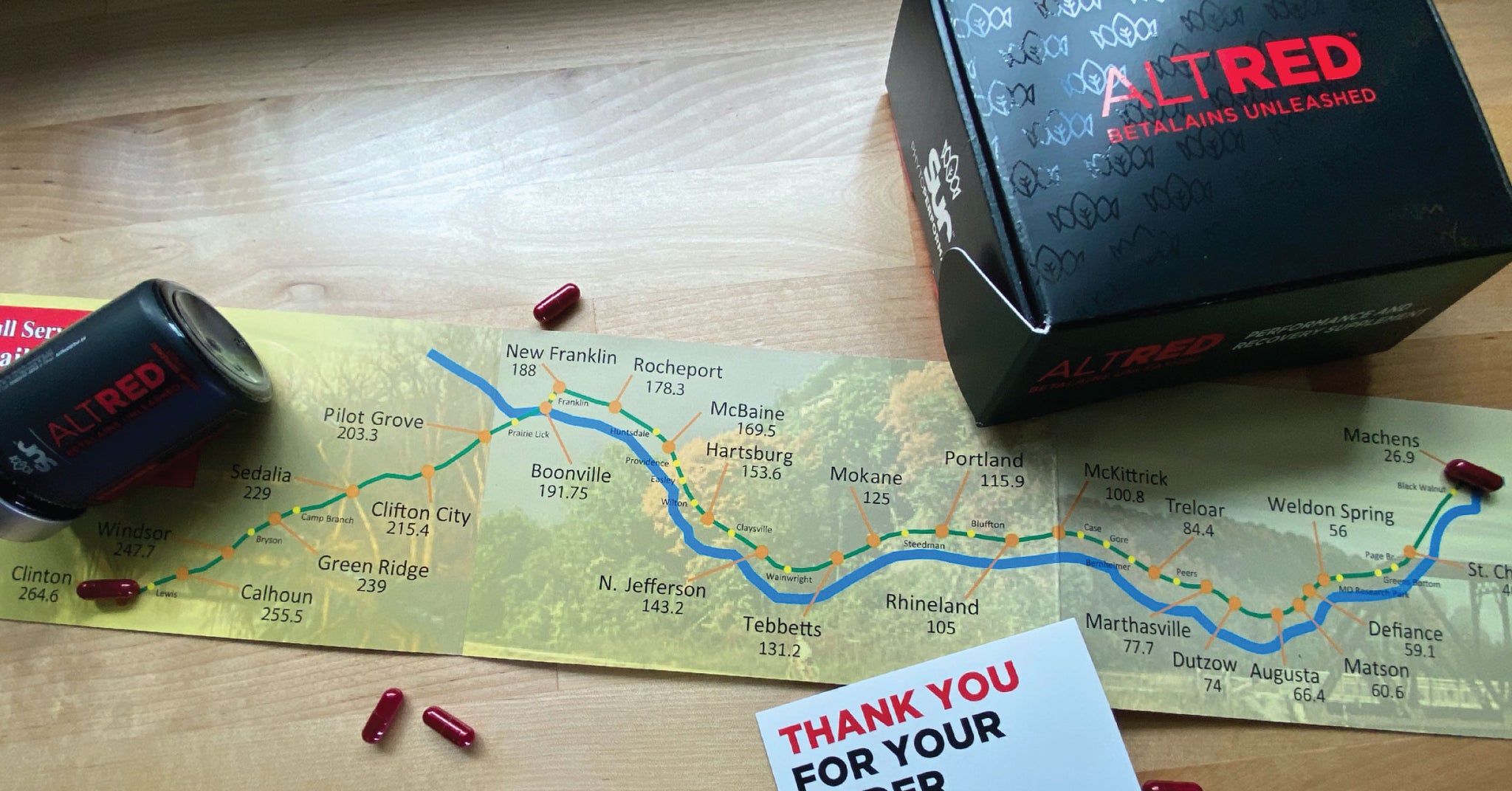 Map of the Katy Trail- Machens, MO, to Clinton, MO
Image by Tom Keller
Hi, my name is Tom Keller and I am a cycling addict. I train roughly 16-20hrs a week on the bike and in the gym, while targeting 100-200 mile gravel endurance events… but 2020 threw me a curveball. What do you do when you train all year to race events like the Dirty Kanza 200, SBT GRVL Black, and the 150 mile Gravel Worlds course… and then they don't happen? 
Luckily for me, my cycling coach said "no problem bro… let's find you a new safer target, and let's attack it!"
Quick backstory… In 2016 my cycling coach Kent Woermann from Move Up Endurance Coaching and four of his friends raced across the 240 mile Katy Trail in Missouri to challenge the FKT(fastest known time). They unfortunately had crashes, mechanicals, and over a half days worth of fun, ending with an elapsed time of 14:12:15. This attempt fell short of the fastest known individual time of Andy Chasteen, 13:32 elapsed set in 2015.
And now back to my story… On September 19, 2020 I teamed up with fellow gravel racers Brad Flachsbart, Aaron Fader, and Greg Springborn to take on the entire Katy Trail from west-to-east based on the wind directions of the day. Machens, MO, to Clinton, MO, 240+ miles as fast as possible… let's go!
The group chasing down the FKT Photo by Robert Clark
The numbers: 12:17:26 elapsed, 11:28 moving & 7 AltRed capsules consumed for a new FKT west-to-east time by a group on the Katy Trail… and the video tells the rest!
Video shot and edited by Kent Woermann
My closing thoughts…
Don't ever think a flat course is easier because you never actually get to coast or rest... just imagine a 11.5hr trainer ride, but outside.
The key to a fast time for 240 miles is to surround yourself with friends that are stronger than you… and then hold on for dear life!
Connect with me at @the_tiki on Instagram for more of my adventures and any training addiction questions.
Ride safe and ride on…
-Tom Keller/the Tiki