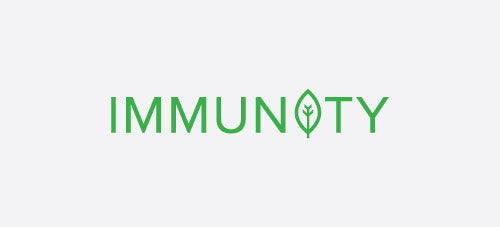 We've made some updates to Sur Immunity and wanted to give you a quick overview.
What's new about Sur Immunity:
Firstly, we've increased the quantity to 120 capsules per bottle, up from the previous 60. This means you now have a two-month supply, ensuring consistent support for your immune system and cellular health if you take it twice a day, every day.
Sur Immunity is certified by Informed Sport. This certification guarantees that every batch of our product has been tested for banned substances by the world-class sports anti-doping lab, LGC.
Sur Immunity continues to be a potent blend of antioxidant-rich polyphenols, each one carefully selected and clinically studied to tackle free radicals (more on this later). We've sourced these from Green Coffee Bean Extract, Green Tea Extract, Turmeric Extract, Broccoli, Blueberry, Kale, and Tart Cherry.
To further bolster your immune system, we've incorporated a natural form of Vitamin C, ascorbic acid sourced naturally from nutrient-rich Acerola Cherry.
Now, let's delve a little into the science behind Sur Immunity and answer a few common questions.
Our bodies naturally produce harmful substances during metabolism and exercise called free radicals, the worst being a subgroup called ROS (reactive oxygen species). While some free radicals and ROS is normal, an excess can lead to oxidative stress, damaging cells and negatively impacting your health and immune function.
This is where antioxidants come in. They help neutralize free radicals and ROS, restoring balance and protecting our cells. But here's where Sur Immunity stands out: it targets five different types of ROS, and not all antioxidants are created equal.
Many antioxidant supplements adopt a 'more is better' approach, focusing on quantity rather than tackling the full scope of the problem. For instance, Vitamin C is excellent at reducing one type of ROS, but what about the other four types?
This is the Sur Immunity difference. Our supplement provides a broad spectrum of antioxidant polyphenols, each targeting a different type of ROS for comprehensive protection. This means that with Sur Immunity, you're not just getting more antioxidants; you're getting the right ones.
Is Sur Immunity a multivitamin?
Sur Immunity isn't a multivitamin. At its core, it's a cellular health supplement, that utilizes a broad range of plant antioxidant polyphenols and Vitamin C. Its purpose? To shield your cells from the oxidative stress caused by an excess of free radicals, specifically the more harmful subset known as ROS (Reactive Oxygen Species). This excess can cause an imbalance that disrupts your body's natural defenses, including your immune system, potentially leading to a range of health problems.
This protection is particularly crucial for athletes, as strenuous exercise produces a significant amount of ROS, often leading to illness after intense races or rigorous training sessions. 
Why would I need Sur Immunity if my diet is already rich in antioxidants?
After studying numerous diets and the vast array of plant antioxidant polyphenols, we've discovered achieving the optimal intake of the most essential polyphenols—those that synergistically reduce free radicals and ROS (Reactive Oxygen Species) in real time—is a considerable challenge. In theory, these specific polyphenols can be obtained from a diverse, healthy diet.
However, in practice, we often overestimate the true variety in our diets. This is where Sur Immunity comes into play, stepping in to bridge this gap by providing polyphenols that are typically hard to attain through diet alone.
Keep in mind: Contrary to popular belief, the right type and range of antioxidant polyphenols matter more than mere quantity.
How can the effectiveness of Sur Immunity be measured? 
Measuring the effectiveness of Sur Immunity isn't as straightforward as tracking specific performance metrics, such as those for AltRed. Unfortunately, it's not practical for an individual to replicate our clinical tests and observe real-time reductions in free radicals and ROS (Reactive Oxygen Species). Sur Immunity helps shield the body from negative markers like fatigue, inflammation, and potential illness. The absence of these markers is the most tangible evidence of its efficacy.
Why take both: Sur Immunity acts as your protective shield, aiming to support your health when you toe to the starting line. Meanwhile, AltRed serves as your turbocharged boost, driving you to cross the finish line even faster.