Add Nutrim Heart-Healthy Oat Beta-Glucans To Any Drink or Food

Nutrim oat bran easy-to-mix concentrated soluble fiber powder for Cholesterol Managment, Immune Support, and Digestive Health. Vegan-friendly, natural-from-nature alternative to cholesterol medications

High-concentration oat beta-glucans

Plant-based + Vegan

Stirs easily into food or drink

Healthy fat substitute for cooking
Unleash the benefits of beta-glucans

Nutrim's unqiue processing unleashes oat beta-glucans from the tough oat cell wall making them easier for your body to absorb.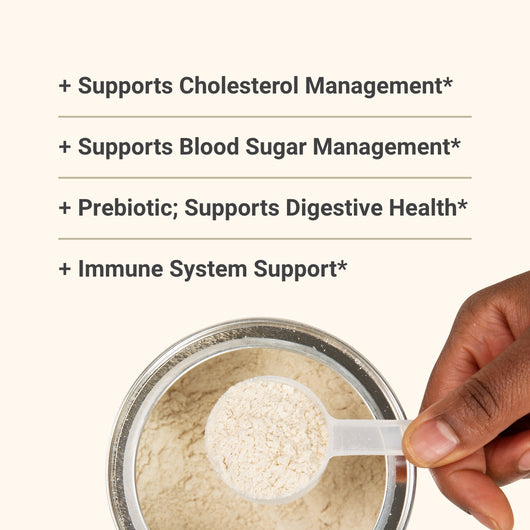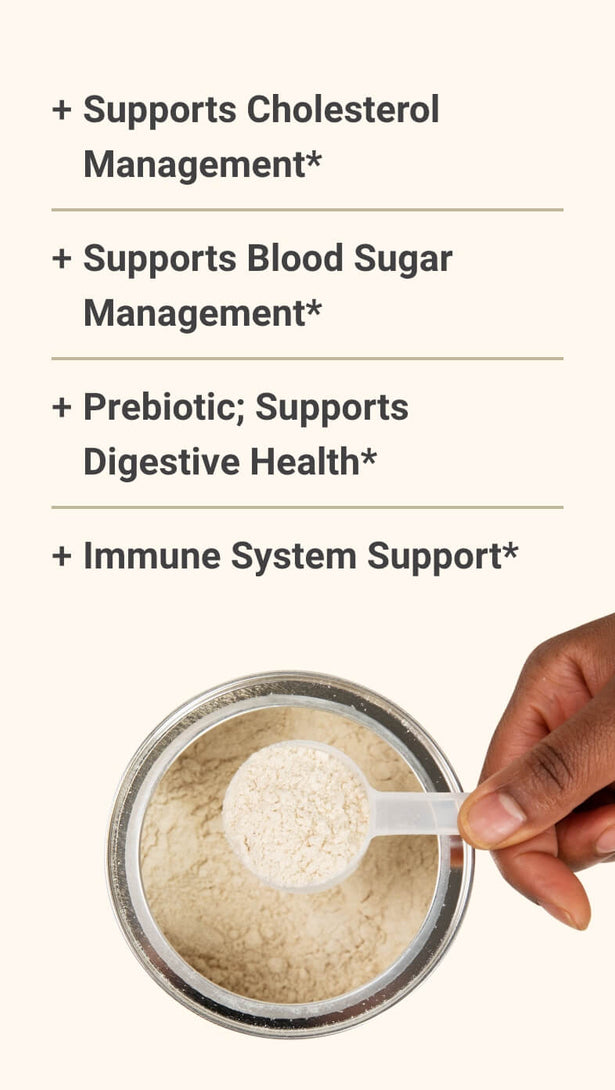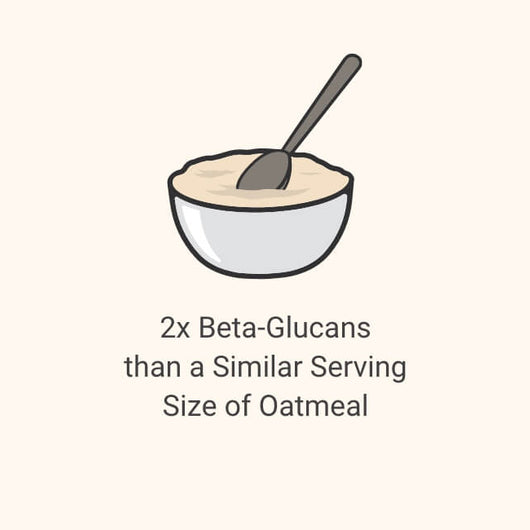 So, why Soluble Fiber?

Beta-glucans are a unique form of soluble dietary fiber found in oats that can promote health benefits in smaller doses. Each 7.5g serving of Nutrim is concentrated and contains 750mg of beta-glucans, 25% of the daily recommended 3 grams.*
13grams of soluble fiber from oat bran daily in a diet low in saturated fat and cholesterol may reduce the risk of heart disease. This product provides 750mg per serving.
These statements have not been evaluated by the FDA. This product is not intended to diagnose, treat, cure or prevent any disease.