Top 10 Athlete Moments of 2021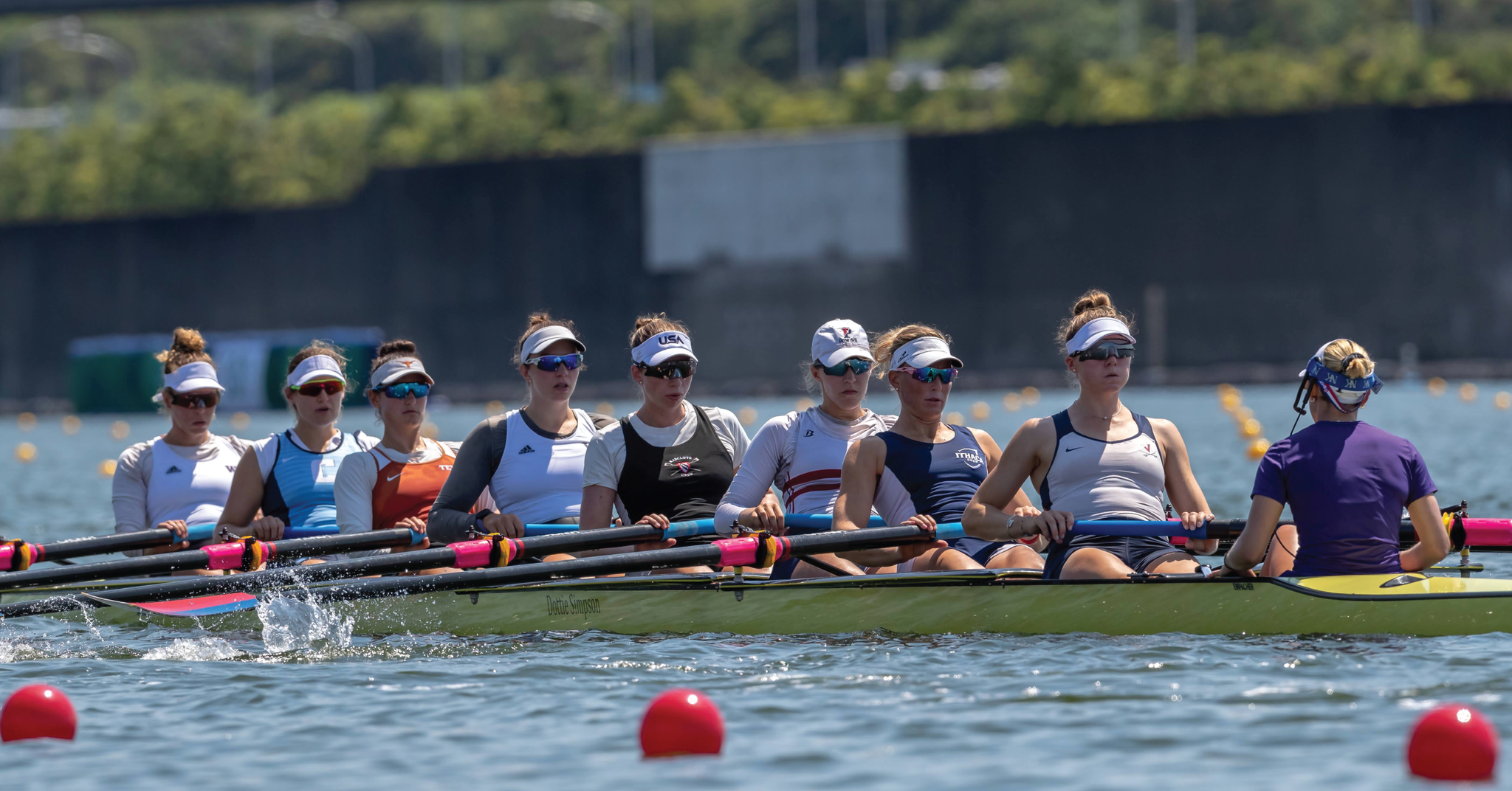 The women's 8+ rowing team competing at the Tokyo Olympics
Photo Provided by Brooke Mooney
The Sur PhytoPerformance athletes had an incredible year in 2021. With so many amazing accomplishments we wanted to highlight 10 of our favorites!
(In no particular order because how do you rank such amazing accomplishments?)
CJ Albertson's gutsy performance at the Boston Marathon where he led the race for 20 miles, finished in 10th, and ran the 5th fastest time by an American in 2021. 




Brooke Mooney and Charlotte Buck represented Team USA at the 2020 Olympics with an outstanding 4th place performance in the 8+ boat for women's rowing.
Mandy Marquardt won 4 National Championship Titles in the Sprint, Keirin, 500m Time Trial and Team Time Trial at the 2021 USA Cycling Elite National Championships. 
Monica Sereda represented Team USA and USA Paracycling with two amazing finishes at the 2020 Paralympics- 4th place in the road race and 7th place in the time trial. 




Sika Henry became the first Female African American Professional Triathlete, paving the way for many generations to come.




Sam Long finished in 2nd at the 70.3 Ironman World Championships to cap off a year that included 6 podium finishes.
Danielle Lewis overcame multiple setbacks in 2021 to win her last race of the year at Ironman 70.3 Indian Wells catapulting her Professional Triathletes Organization ranking to 38th in the world. 
Jackie Hering accumulated 4 podium finishes, a 7th place finish at the 70.3 Ironman World Championships, and a 14th place Professional Triathletes Organization world ranking. 




Nicole Mericle launched the Dream Team, which is an organization dedicated to increasing women participation in obstacle course racing by providing support to 5 up and coming elite athletes. The team amassed multiple wins, a Canadian Spartan National Series Champion, and a 1st place finish at the Spartan North American Championships.
Matt Hanson underwent meniscus surgery mid-summer and made his 2021 comeback with a 4th place performance at Clash Daytona earning him a 16th place Professional Triathlete Organization world ranking.