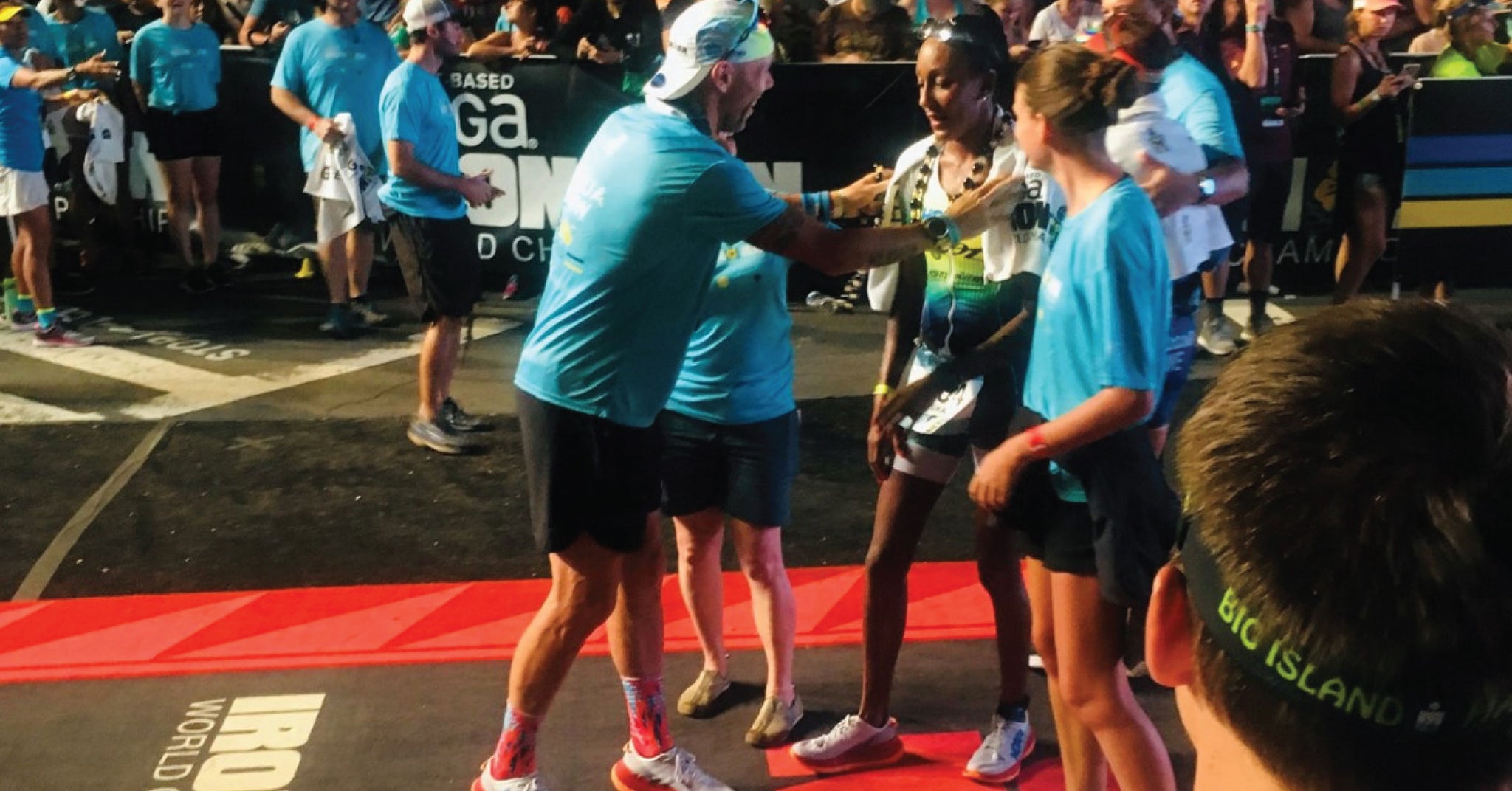 Sika Henry crossing the finish line at the 2019 IRONMAN World Championship
Photo provided by Sika Henry
It is inevitable that you will wake up some mornings tired and unmotivated to do a workout. That you will question why you signed up for a marathon, Ironman, or even agreed to meet a friend for a Saturday long run after a hectic week of work. And, of course, there's that point in a race when you will want to slow down, or worse, quit. As an endurance athlete, I have found that one of the most important factors in staying motivated is remembering your reason 'why'.
Often times our 'why' comes in the form of chasing goals – crossing the finish line, setting a PR, or qualifying for a championship. The beauty in setting goals is that there are no right or wrong answers. They are meant to guide you, keep you focused and moving forward. No goal is too small or too large. It is personal and can be ever-changing. It can be to get in shape, learn how to swim, or do your first triathlon. Once achieved, goals can evolve to qualifying for Boston, completing an ultramarathon, or becoming an IRONMAN champion.
Personally, remembering why I embarked on this athletic journey is what gets me out of the house for a grueling training session and keeps me from walking those last few painful miles. And more importantly, it is what brought me back to athletics after a horrific cycling accident in 2019. Once the initial shock of what happened faded, I had to dig deep and figure out how much my goals (to earn my pro card and be an advocate for diversity in endurance sports) mattered to me.
Identifying what drives you to reach your goals is a powerful feeling. It inspired me to get back on my bike so that I could cross the finish line at IRONMAN 70.3 Augusta five months after my accident, and the finish line at the IRONMAN World Championships two weeks later. My goals have also kept me motivated to stay fit during the pandemic.
What I have learned is that nothing good comes from placing limits on yourself. Goals are meant to be chased. Remembering what you are ultimately aiming to achieve will keep you motivated when the going gets tough. In fact, what you initially thought was impossible might be the beginning of your athletic journey.
The opportunities I have been given and the experiences I've had are invaluable, all because I set a goal.