2021 Sur Pro: Matt Hanson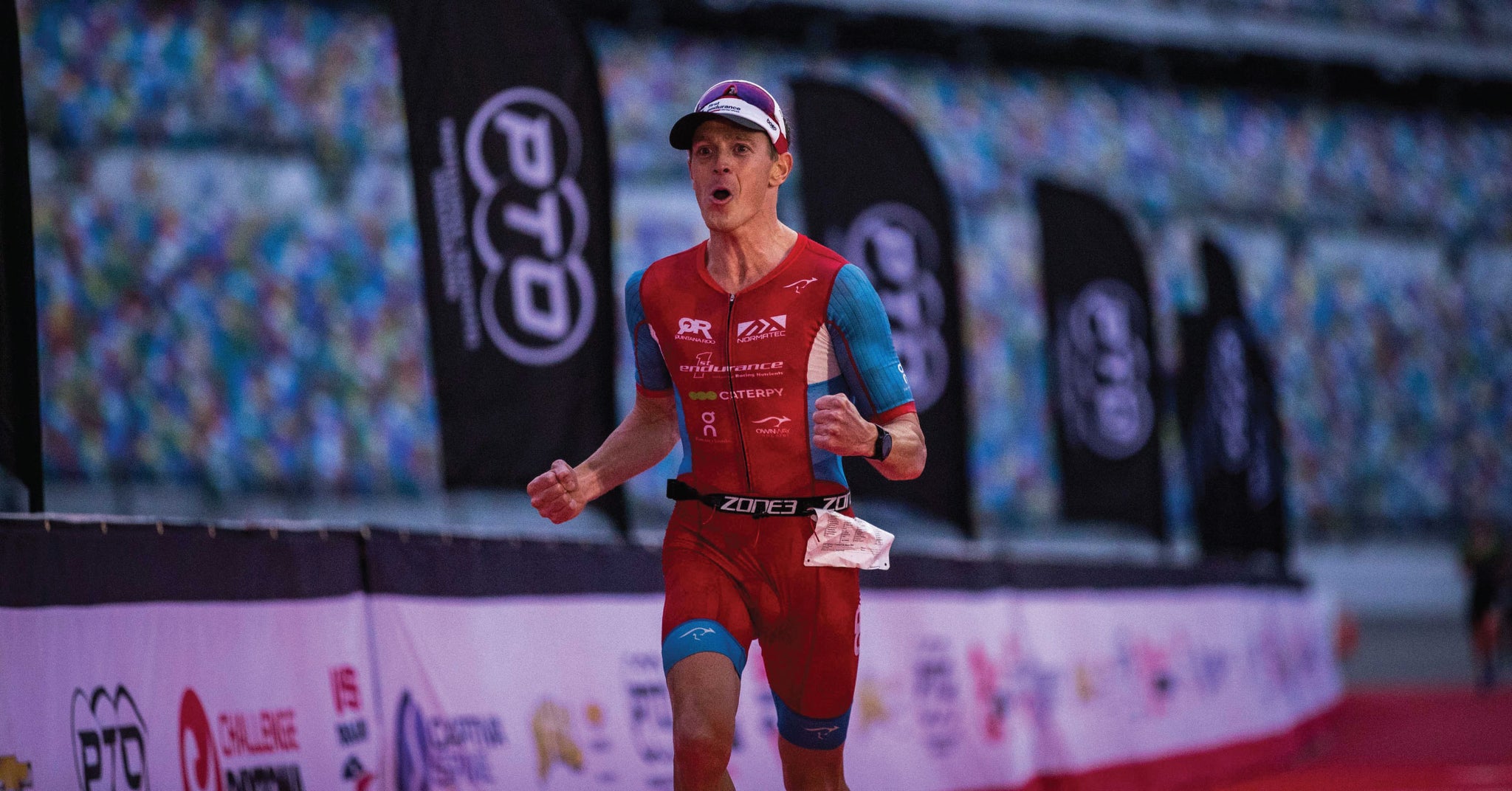 Matt Hanson running his way to 2nd place at the 2020 PTO Championships
Photo by Professional Triathletes Organization
Name: Matt Hanson
Sport: Triathlon
Location: Castle Rock, CO
Dr. Matt Hanson is a professional triathlete and coach for triathletes, cyclists and runners. He has an extensive background as an athlete and is highly-educated in all things sports related. As an athlete, Matt comes from a wrestling background, but running has always a been a passion of his. In 2014, his first year as a pro, Matt set 3 run course records and won Ironman Chattanooga. He has since tallied 10 professional wins, including 3 North American Championship titles. He also owns the fastest ever time at an Ironman-branded, full distance event (7:39:25) where he also clocked the fastest ever marathon off the bike with a 2:34. Most recently, Matt finished 2nd at the PTO Championships at Challenge Daytona.
Top Achievements/Results: 
5x Ironman Champion
5x 70.3 Champion
2nd PTO World Championships - Challenge Daytona
Favorite quote:
"Make hay when the sun is shining."
Favorite race/competition experience:
Ironman Texas has been a great race for me for a number of reasons. I earned my pro card there, I've had a few great breakout performances there, and also had a heartbreak or two on that course. Definitely the course that I have the most memories on.
Matt on the bike during the PTO Championships
Photo provided by Professional Triathletes Organization
Matt on the bike riding at the Daytona International Speedway
Photo provided by Professional Triathletes Organization