2021 Sur Pro: Amanda Wendorff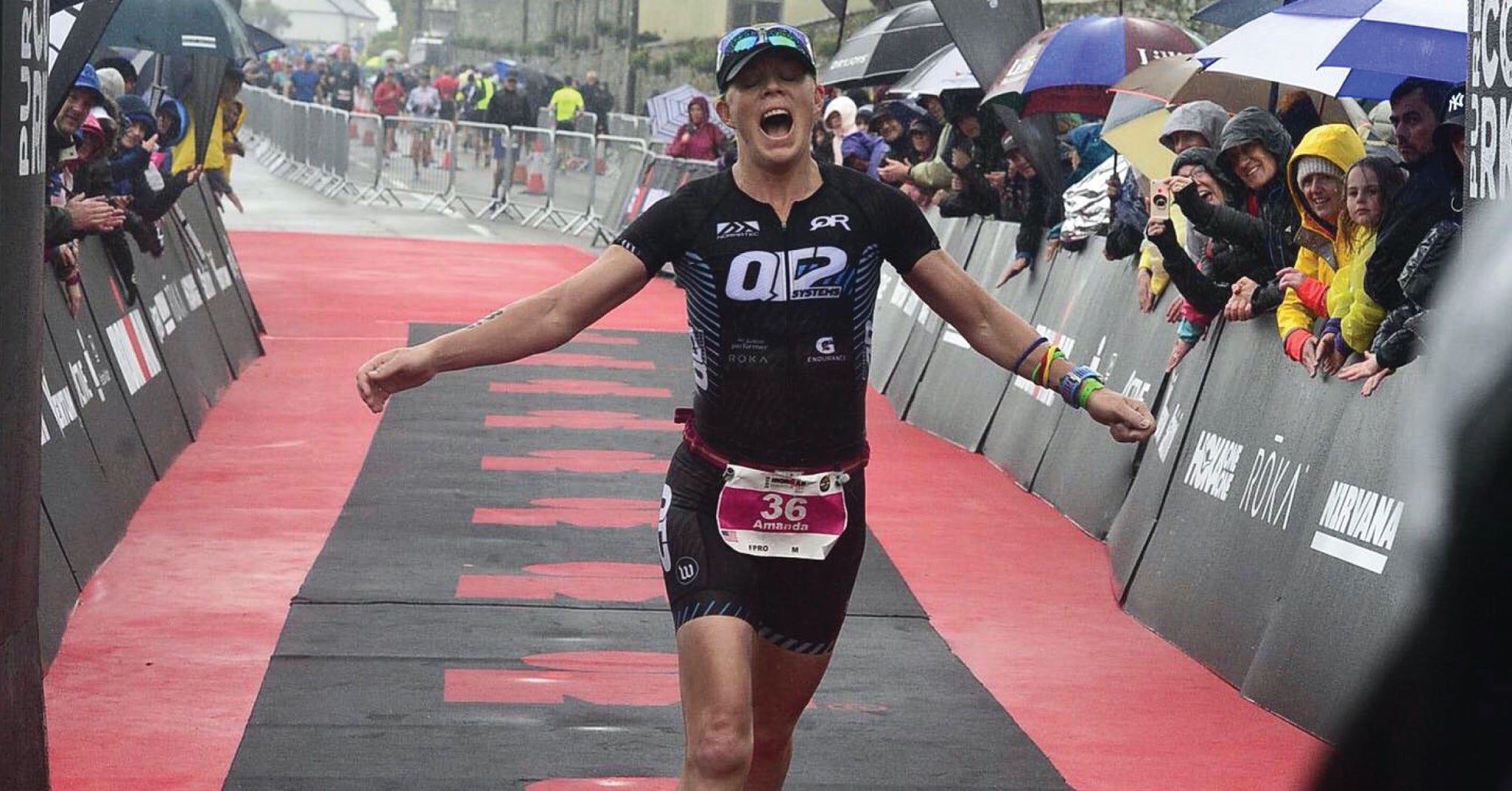 Amanda Wendorff crossing the finish line at Ironman Ireland
Photo provided by Amanda Wendorff
Name: Amanda Wendorff     
Sport: Triathlon
Location: Based in Boulder, CO but a bit nomadic
Amanda Wendorff is a professional triathlete currently based in Boulder, Colorado.  Amanda has been a professional triathlete since 2016 and has amassed several top-5 PRO finishes, including 3rd place finishes at both Ironman Ireland and Ironman 70.3 Coquimbo in 2019.  Prior to turning pro, Amanda was an age group Ironman 70.3 World Champion.
Amanda is an attorney by trade who graduated from Harvard Law School and practiced complex litigation in Chicago for several years, but put her legal career on pause to chase athletic goals.  In addition to her racing, Amanda is a multisport and endurance sports coach with Multisport Mastery, Inc., and is also the Team Director for a top e-racing cycling team, SISU-IRACELIKEAGIRL.
Top Achievements/Results:
3rd Place PRO Ironman Ireland
3rd Place PRO Ironman 70.3 Coquimbo
5th Place PRO Ironman Mont Tremblant
5th Place PRO Ironman 70.3 Austin
Age group World Champion at 70.3 Worlds
3rd place age group at Ironman World Championship
Favorite quote:
"Far better it is to dare mighty things, to win glorious triumphs, even though checkered by failure, than to take rank with those poor spirits who neither enjoy much nor suffer much, because they live in the gray twilight that knows neither victory nor defeat."  -Theodore Roosevelt
Favorite race/competition experience: 
Ironman Ireland - absolutely dreadful race condition (cold, pouring rain) and a gnarly bike course didn't scare away the masses of the most enthusiastic, supportive fans, who lined the course and made the experience one that was unforgettable.
Amanda Wendorff on the bike during 70.3 Chile
Photo by Ironman Chile